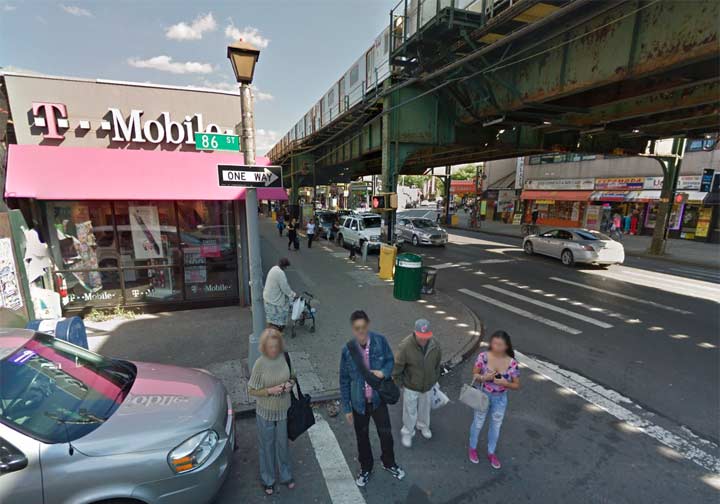 In the 1970s, the Department of Transportation installed hundreds of Cooper UTR Traditionaire lamps (or similar models) beneath elevated trains, especially on Roosevelt and Liberty Avenues in Queens as well as Broadway in the Bronx. In the 1990s they were moved out in favor of shorter poles painted brown with large, globular "new Gumballs." This Cooper, at Roosevelt Avenue and 86th Street in Jackson Heights, is the only one, or one of the only ones, remaining. This is a Street View photo from 2014, so the DOT may have already expunged it.
3/27/16
(Street View shows a few on Broadway between West 238th and 240th Streets as of 2013, but I'll have to inspect the area to make sure of those.)
P.S. Street View shows on at 30-30 Northern Boulevard at its brief stretch under the Astoria El.