There are a number of minimalist subway stanchions like this, unique in the MTA, that indicate entrances to the Jay Street-Metrotech station at Jay and Willoughby Street, with distinctive Futura lettering. The green light indicates the station is open 24/7. The station serves A and F trains with a connector to the R train Lawrence Street station.
It's likely they were installed in 1951, they year that 370 Jay Street, the former MTA headquarters, was constructed. It was among NYC's first glass-walled big box buildings, a trend that continues today over 65 years after the first one appeared.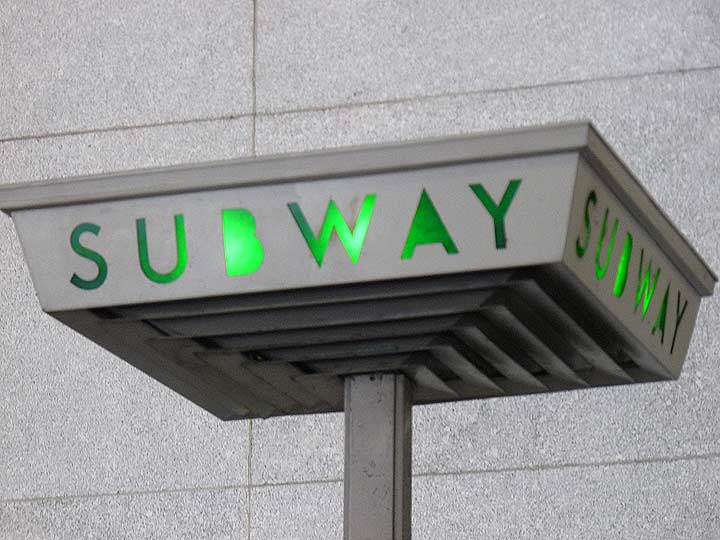 The building, swathed in construction netting in spring 2016, was purchased by New York University a couple of years ago; the university is currently reconstructing the building to serve as a new academic center.
Hopefully these artifacts from the new International Style of the 1950s will remain in place.
5/2/16