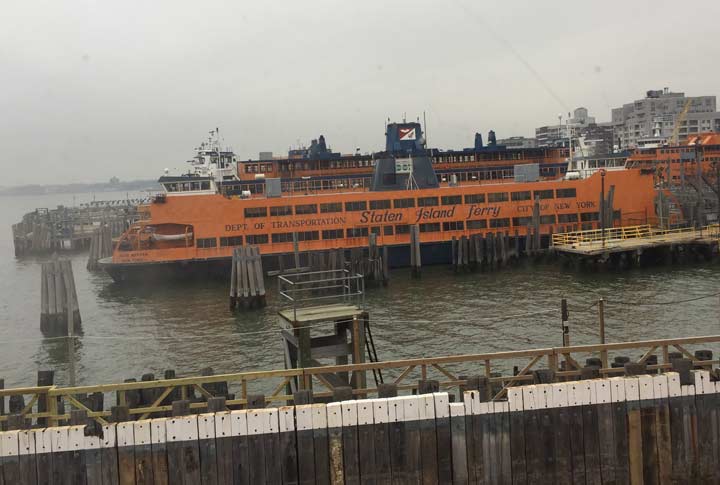 The Alice Austen, one of the fleet of the Staten Island Ferry service, a part of the Department of Transportation, idles at the St. George Ferry landing on the Staten Island side. The 196-foot-long Austen was launched in 1986, was constructed by Derektor Shipyards in Mamaroneck, New York, and can safely transport 1,280 persons.
This is the only ferry in the fleet named for a woman. Austen (1866-1952) was born into a prominent family in Staten Island and lived much of her life in a historic colonial-era house where Hylan Boulevard meets the Narrows. As a hobby, she indulged in photography and was taught the intricacies of the then-expensive and complicated hobby by her uncle, Oswald Muller. Throughout her life she photographed friends, family and New York street scenes. Unfortunately, Austen was wiped out by the Depression and was forced to live her later years at the now-abandoned Staten Island Farm Colony. Happily, she was able to see some of her work published in Life and Holiday magazines before her death. Her home, Clear Comfort, was refurbished and opened as a museum in 1985.
I give Alice Austen's full story on this FNY page.
"Comment as you see fit." kevinjudewalsh@gmail.com
1/23/17