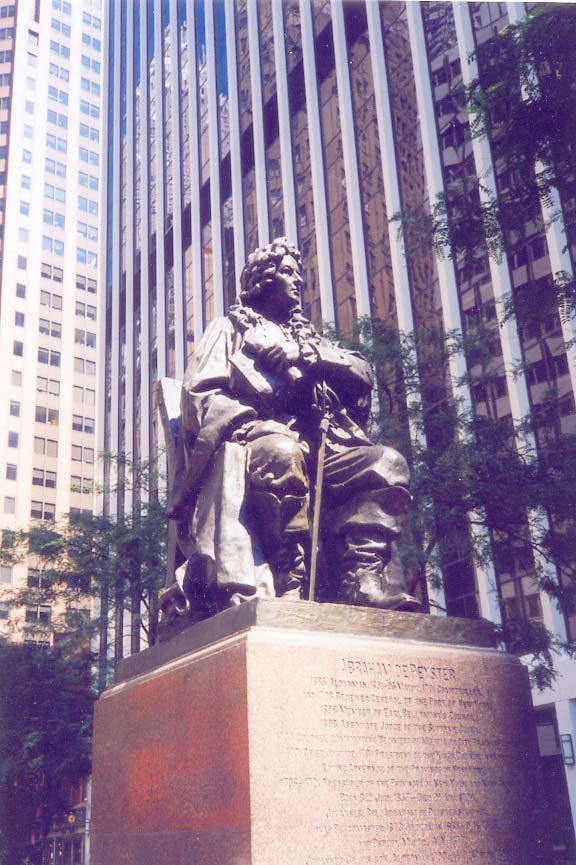 For a fairly large fellow, Abraham DePeyster (1657-1728) has moved about quite a bit. George Bissell's seated portrait of the Dutch Colonial 17th-Century New Amsterdam mayor was first installed in Bowling Green in 1896; after an outcry about his presence, he was donated to Franklin & Marshall College in Pennsylvania. However, s smaller replica was then placed in Bowling Green. DeP was then moved up Pearl Street to Hanover Square in 1976, and in 2006 the old gaffer was moved once again to Randall's Island when Hanover Square underwent renovations. DeP has finally found what is hoped to be his permanent home in Thomas Paine Park just east of the intersection of Lafayette and Worth Streets.
DePeyster was born in the Dutch colony of New Amsterdam. He became a colonial merchant, chief justice, colonial governor, treasurer, and mayor from 1691-1694.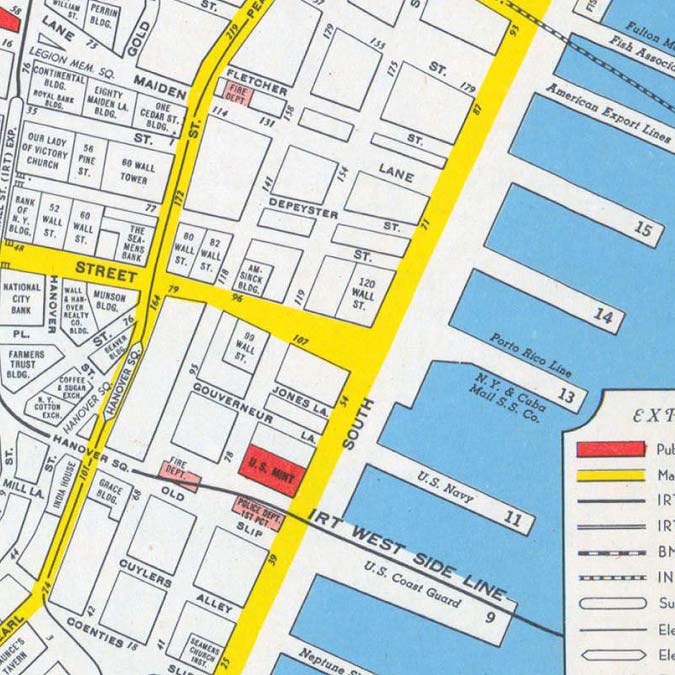 Not only has DePeyster's statue bounced around, a Financial District street named for him between Water and South Streets south of Maiden Lane has been off the maps since 1973, when Wall Street Plaza began construction.
DeP shouldn't feel too bad. Some of NYC's statuary has moved around extensively, such as both Washington and Lincoln in Union Square; Prospect Park's Lincoln has moved from Grand Army Plaza (Brooklyn) to the park's Music Grove.
"Comment…as you see fit" in Comments.
4/4/17