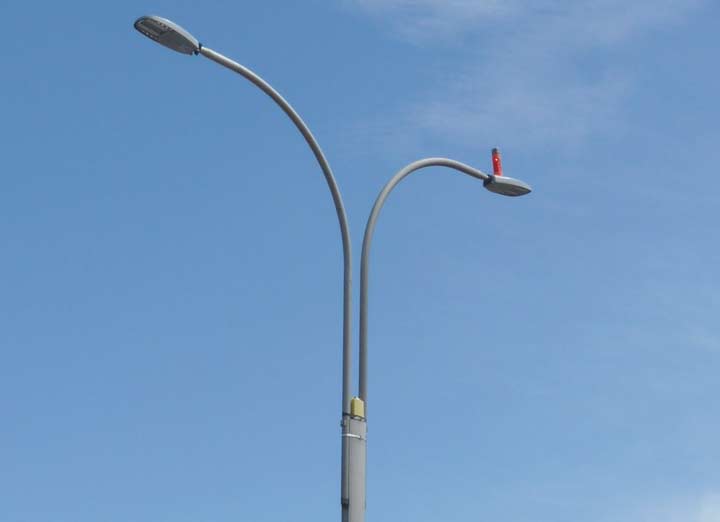 During my walk down Union Turnpike between Little Neck Parkway and 164th Street, with some detours to the Motor Parkway (chronicled on this FNY page) of course I also took note of Union Turnpike's median lampposts which are all of the Twin persuasion.
Above is a surviving Deskey at 195th Street. It was probably installed sometime in the early to mid-1960s, as it has the original fire alarm lamp mode. (Donald Deskey posts, designed by the same architectural stylist who designed the Radio City Music Hall interiors, had a unique fire alarm light design that, along with the conventional signal installed on other makes, never really fit properly and often had to be reattached with tape.)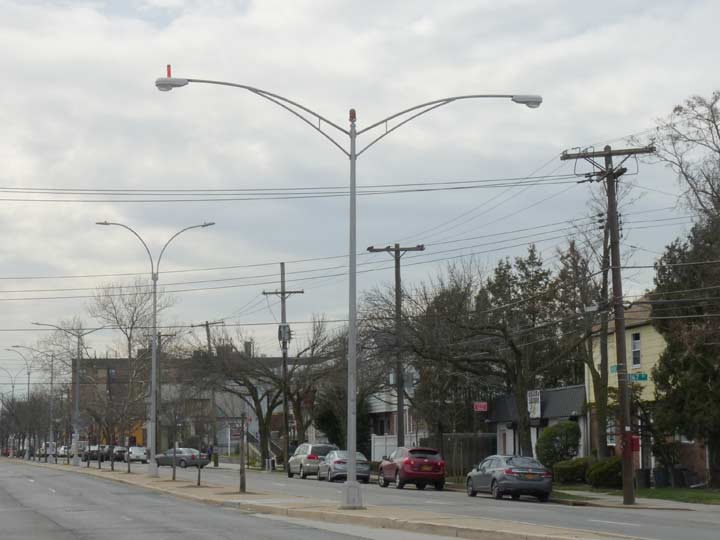 Surviving double mast lampposts, mounted on octagonal-shafted posts, are becoming increasingly rare. Even rarer are numbers with intact fire alarm indicators mounted at the top of the shaft!
The newer practice is to place the alarm lamps on the photocell, as seen here at 167th Street.
"Comment…as you see fit."
5/22/17