Jessie Court is a dead-end on Northern Boulevard on the north side of the street where it meets Browvale Lane, squeezed between a real estate office and a bank. It's very short; only three houses face it, though it does have access to a private parking lo behind the real estate office. I've talked about it in FNY before, along with its partner in dead-endhood, Cornell Lane, a bit further west on Northern, and I included just about all the details I can muster on these two little-known passages there.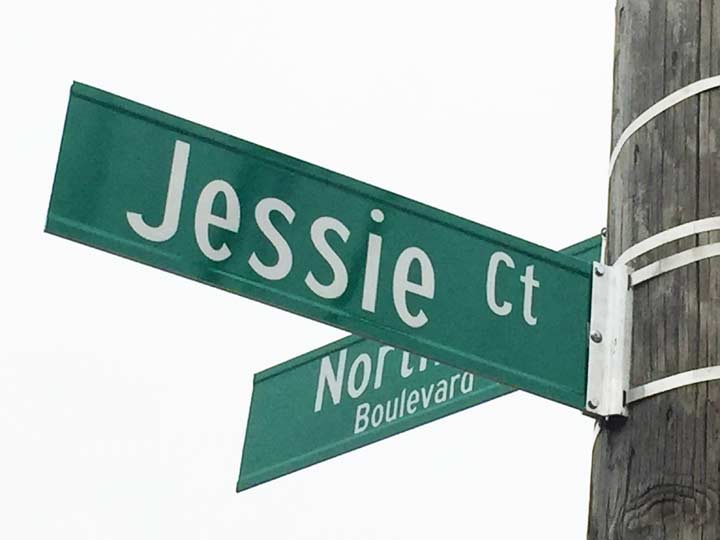 The city's Department of Transportation for a decade now has been on a street-sign replacement kick, making new ones in upper and lower case which is supposedly easier for motorists to read. For the first time, at least since I moved to Little Neck in 2007, Jessie Court has an official sign of its very own; it had had an "amateur" sign on the telephone pole, but it vanished after a few months.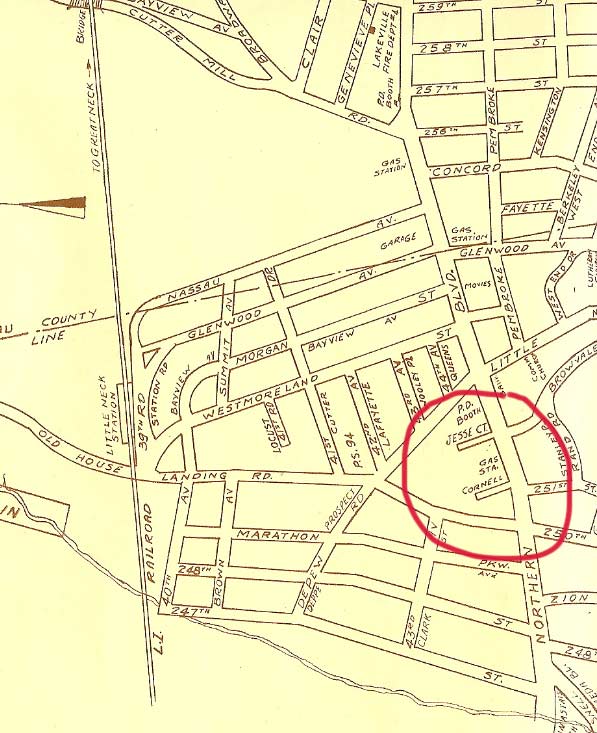 On the linked page, Cornell Lane and Jessie Court are hinted at on a 1927 map but not named; on this 1933 map by civil engineer J.E. Connaughton, here they are. Sometime in the intervening years, "Jesse" changed to "Jessie," feminizing it by adding an "i."
Now if the DOT could deign to add signs on Little Neck's Street With Three Names!
Check out the ForgottenBook, take a look at the gift shop, and as always, "comment…as you see fit."
6/5/17