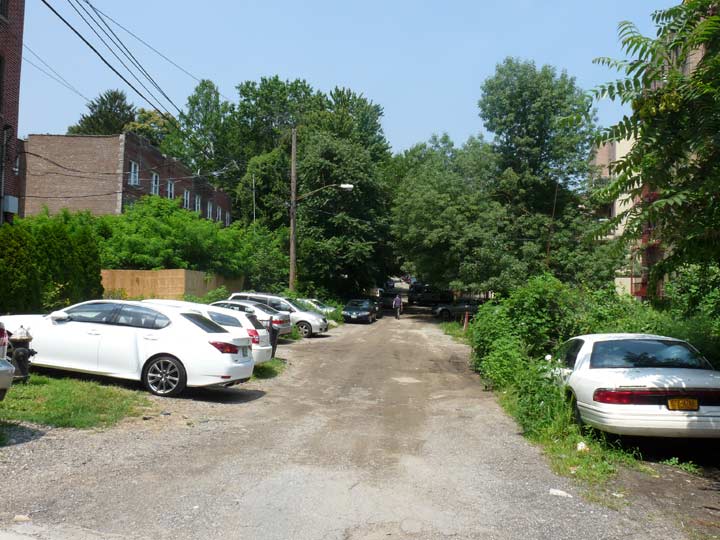 Issuing north from West 251st Street west of Broadway is a dirt trace that can be mistaken for a driveway, which is its modern-day chief function. It is actually a section of one of the oldest roads in New York State, the Old Albany Post Road, the former route used in the colonial era to bring mail from New York City north to Albany, hence its name. This is a one-block dirt road remnant of the ancient track.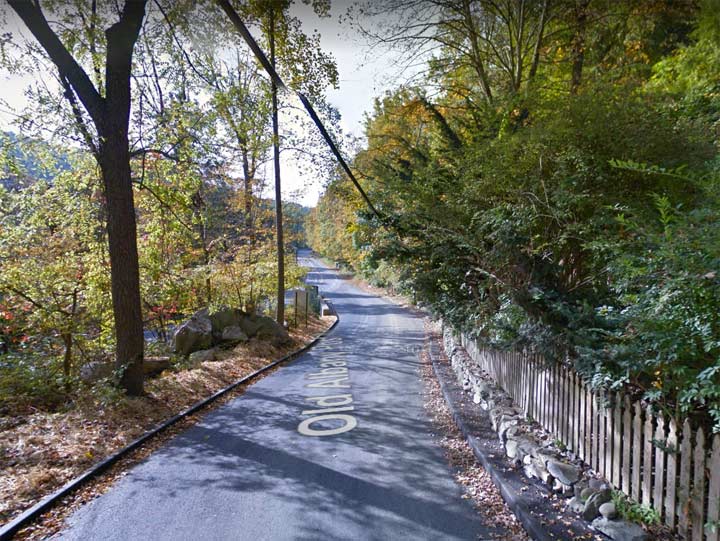 Old Albany Post Road, Phillipstown, Putnam County, NY
In the 19th Century, the Old Albany Post Road would be straightened and would become the roads we know today as Post Road, and the much longer Route 9, which encompasses Broadway in NYC and further north, known as the Albany Post Road. Route 9 goes nearly all the way to the Canadian border. A further remnant, Albany Crescent, can be found in neighboring Kingsbridge Heights, and a much longer 6.6-mile dirt remnant of the OAPR remains in upstate Putnam County.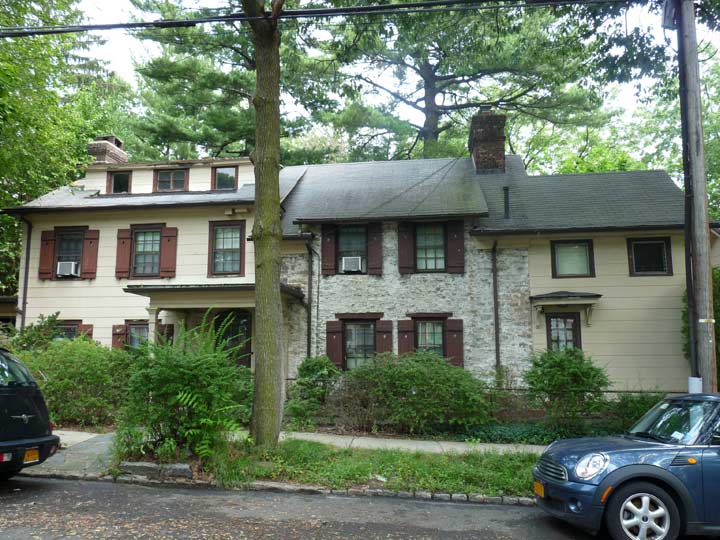 One of the Bronx's hidden treasures, Hadley House, was originallly built on the old route, though the front of the building is now on the paved road also known as Post Road.
Brothers George and William Hadley built the center section of this 2-story colonial on Post Road just north of West 251st Street in the mid-1700s, making it just a little younger than the Van Cortlandt Mansion. In 1777, the Hadleys used the house as a garrison for a corps of volunteers serving the patriots' cause. In 1829 it became the property of Major Delafield, along with much of the rest of Riverdale and Fieldston.
In 1915, Dwight James Baum, who had a hand in so many of Riverdale's architecture, remodeled the Hadley house, adding wings to the north and south. Baum was careful to maintain the house's original features.
Check out the ForgottenBook, take a look at the gift shop, and as always, "comment…as you see fit."
8/28/17