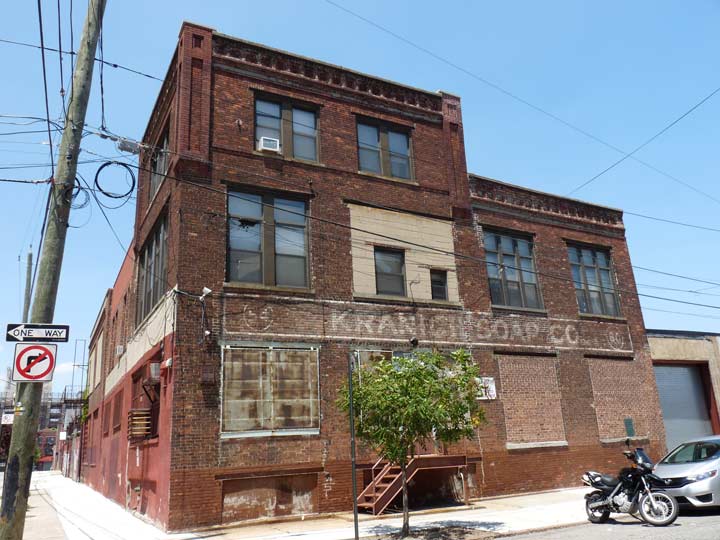 It's quite possible that everyone who ever worked at Kranich Soap, or used the products made here at 54-60 Richards Street at Delevan Street in Red Hook, is dead by now. But some very good paint was used for its building sign here and the name has persisted.
The chemical company was founded in 1921 as Kranich Chemical by German immigrants Augustus Kranich (1870-1956) and his son, Herbert Kranich (1894-1975). The factory was originally located on 9th Street in Park Slope, but moved west to this location in 1924, becoming Kranich Soap, and remained until 1963.
The Indispensable Walter Grutchfield has much more.
Meanwhile, the big neon R of Red Hook, whose initial really should be used as a neighborhood symbol, is still in place across Delavan Street. I first wrote about this sign for FNY in 2001. Few of the other neon billboard signs on the page have survived!
Check out the ForgottenBook, take a look at the gift shop, and as always, "comment…as you see fit."
10/30/17