There's just one 18th Street station in the NYC subways — on the #1 train. 18th Street had been one of the stations on the Original 28 IRT stations opened in 1904, on today's #6 line, but it was closed in 1948 when the Union Square/14th Street platforms were lengthened, leaving little space between the two.
But these weren't the only 18th Street stations…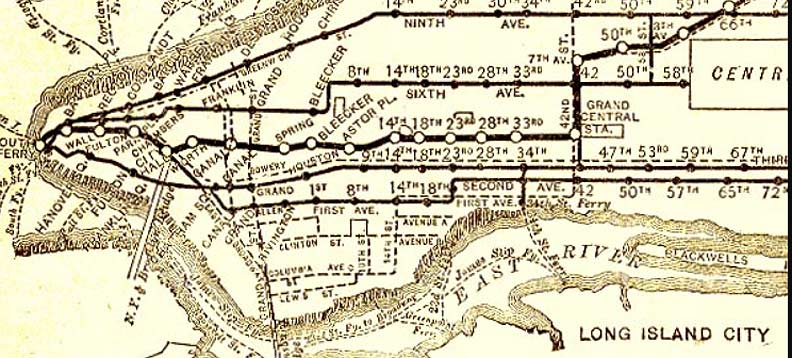 The 2nd, 3rd, and 6th Avenue Els all had 18th Street stations. In fact it was possible to walk from the Sixth Avenue El station platform directly into the vast Siegel-Cooper store (the building still stands).
In fact all the els show pretty much a uniformity when it comes to numbered station stops up to 42nd Street, when they began differing somewhat. I imagine 18th Street was considered midway between the 14th and 23rd Street stations, so they all arbitrarily added a station there.
After 1948, though, the 18th Street IRT West Side #1 station stood tall as the only rapid transit 18th Street survivor.
Check out the ForgottenBook, take a look at the gift shop, and as always, "comment…as you see fit."
12/4/17