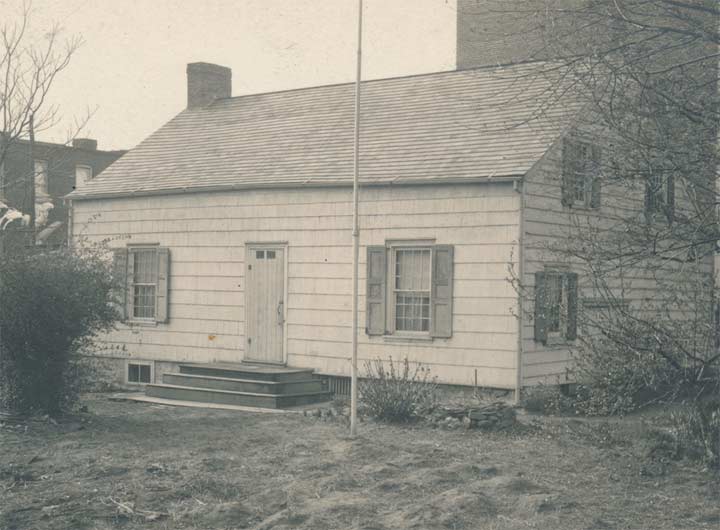 The Duryea House in East New York is one of the Colonial-era Dutch houses that were lost before they could be landmarked. Several of these houses still stand in Brooklyn, less in the other four borughs. Most are now under Landmarks protection, and serve as private homes or are maintained as museums.
The Duryea House stood at 562 Jerome Street, just south of Dumont and a block away from the el on Livonia Avenue. The house was constructed by Christian Duryea in 1787; Christian was a descendant of Joost Durie, who had arrived in New Utrecht in the 1670s. The house originally stood in the Town of Flatbush until the Town of New Lots was formed from the part of Flatbush in today's East New York. New Lots was annexed to Brooklyn in 1886, and Brooklyn to Greater New York in 1898.
The house stood for centuries, mostly unknown except for a succession of owners until the last one, Frederick V. Eversley, died in 1982. By then East New York was ravaged by fiscal crises, and the complete domination of crime fueled by drugs in East New York. Its neighboring dwellings and apartment houses were abandoned.
The NY Landmarks Conservancy became aware of the house in the 1980s and conducted archeological digs, which uncovered nearly 15,000 artifacts, ranging from 18th-century pottery to early 20th-century glass. Plans to move the house to Floral Park, NY or Highland Park were opposed by Borough President Howard Golden's office.
Nothing further could be done and the house was occupied by squatters and drug dealers. Finally, most of the Duryea House was consumed by fire on November 8, 1989. Photos of it before and after the fire, ruled as arson, cane be seen at East New York Project.
Shortly after, this batch of attached homes were constructed in the colonial farmhouse's place. East New York, like much of Brooklyn, has recovered somewhat from the ravages of the 1970s and 1980s, but still has a ways to go.
Check out the ForgottenBook, take a look at the gift shop, and as always, "comment…as you see fit."
12/19/17