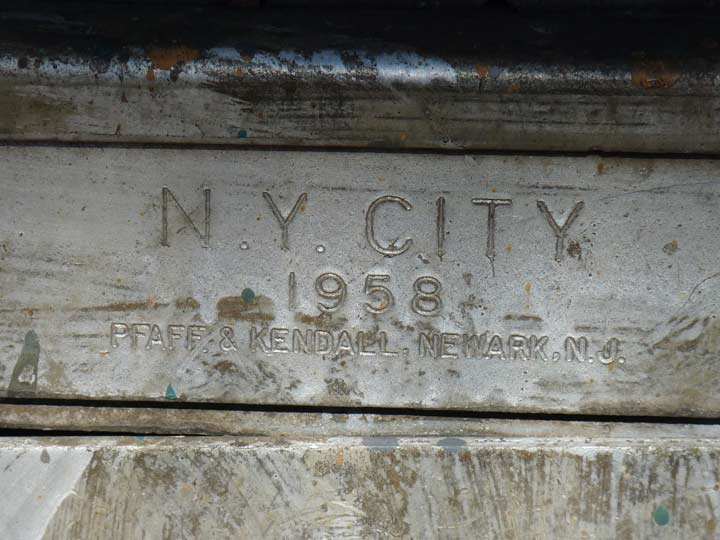 I was lurching around Woodhaven recently, and as part of my immersive Forgotten New York experience, I check the bases of lampposts to see when they were installed. Most of them have the year of installation engraved on the base for your convenience. Unfortunately, many posts have been painted repeatedly and the paint tends to dam up in the grooves of the engraving, rendering it illegible. However, this post at 107th and Jamaica still displayed its information.
Not only the date but the manufacturer, Pfaff and Kendall, is listed here. P&K, as it came to be known, was founded in Newark in 1902 and was a major manufacturer of lamppost standards until 2004, when it was acquired by Flagpoles Incorporated.
Discovering this post cleared up something for me. I had seen lampposts around town with "P&K" inscribed on the base, and Internet searches for P&K or P & K came up empty. I also see some lamps with the Flagpoles logo on the base, as well.
I do this research so you, the curious New Yorker or out of towner, do not have to.
Check out the ForgottenBook, take a look at the gift shop, and as always, "comment…as you see fit."
4/2/18