150 Charles Street, finished in 2016, contains some of the most expensive apartments in the city, where penthouses can sell for nearly $35 million. It's also a celebrity magnet, with rocker Jon Bon Jovi and actor Ben Stiller residing there at one time or another.
However, the last time I was in the region, back in 2013, was long before the expensive building went up. It extends through to West 10th Street opposite the alley Weehawken Street. At that time, the space was filled by a mere parking garage that was in the midst of demolition, and its classic type G wall lamp, seen at left, had disappeared, and I feared it was going to the scrap heap.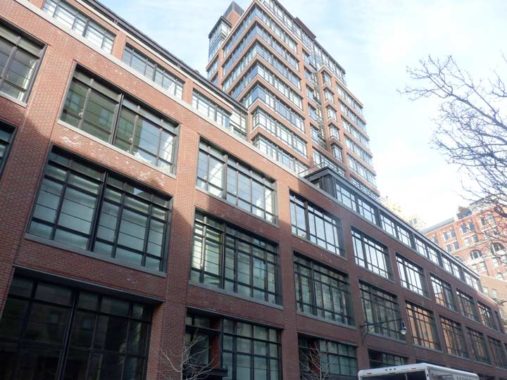 There was no real need to fear, though, as the Department of Transportation had it in safekeeping. The wall bracket lamp had NYC Landmarks Preservation Commission protection.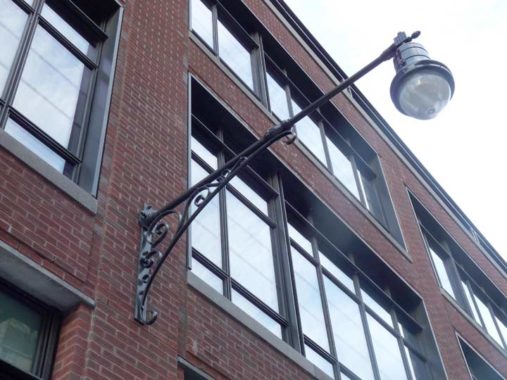 The DOT repainted and repaired the map, and slapped on a brand-new Bell-style LED lamp. The bracket has now gone from a low-rent parking garage to the pinnacle of NYC excess!
Check out the ForgottenBook, take a look at the gift shop, and as always, "comment…as you see fit."
1/24/19