Maspeth isn't a location many associate with DeWitt Clinton (1769-1828), a founding father who served as NY State Assemblyman, NYS Senator, NYS Governor, US Senator and NYC Mayor during an illustrious career capped by his indefatigable support for the Erie Canal. Several streets around town were named for him, and when Green-Wood Cemetery opened in 1838 his remains were later exhumed from the original burial plot in Albany, NY and moved to Brooklyn.
DeWitt Clinton lived in Maspeth for several decades in this house that had stood near Newtown Creek, on what is now 56th Terrace just west of 58th Street, in what is today a mostly industrial area with a few private residences. The house was built in the mid-1700s, and Clinton moved in about 1780; it is said original plans for the Erie Canal were drawn up here. During the Revolutionary War the building was occupied by General William Howe, who planned an invasion of NYC via Newtown Creek.
The house didn't fare well in its later years, as the area surrounding it became increasingly industrial, and it was divided into tenements in the 1920s and burned down in 1933. Earlier photographs show it with a double decker porch.
In the 1930s, New York State placed a historical marker for the building at the intersection where 58th Street meets 56th Terrace at Maspeth Avenue. The sign read: DeWitt Clinton House 1790-1828. Stood several hundred feet north of here. Gov. Dewitt Clinton worked on plans for Erie Canal here. That original sign disappeared several years later; a truck may have claimed it.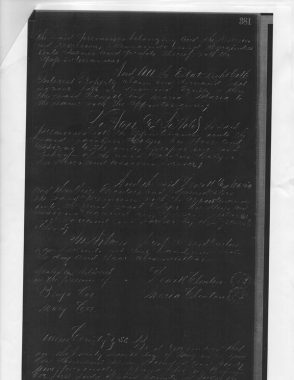 In 2018 the Newtown Historical Society initiated a plan to place a new historic sign in the same location. I assisted in the effort by locating some property and census documents at Hofstra University that showed that Clinton owned property in the area. A new sign, in blue and gold colors matching the older NYS Department of Education sign (some of which are still found around town) was installed at the traffic island.
Another structure recollecting Clinton's presence in the area was the Clinton Diner, across the street from the marker. The diner was featured in the Martin Scorsese mob classic Goodfellas and was later renamed Goodfellas Diner. It was severely damaged in a 2018 fire and awaits reconstruction and reopening.
Check out the ForgottenBook, take a look at the gift shop, and as always, "comment…as you see fit."
2/3/20