SORRY I "buried the lede" in the title, but I didn't see any other way around it. In the spring I was wandering in Park Slope, the same day that produced my 13th Street post, when I spotted this handsome 4-story brick building on 12th Street just west of 8th Avenue. I was wondering what it was doing here in heavily residential Park Slope. Could it be a former school building?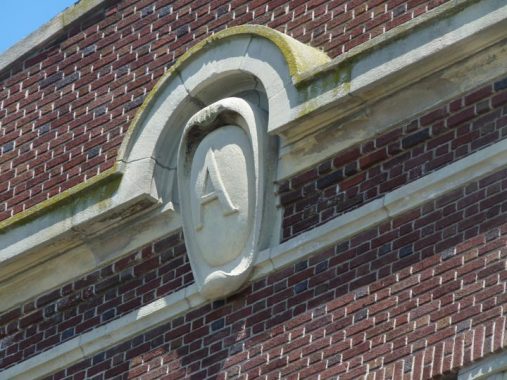 A clue is the "A" in the concrete escutcheon at the roofline. I have resources to seize on such clues…
I took a look at the 1929 Belcher Hyde desk atlas of Brooklyn, available for inspection at Historic Map Works. The answer is made clear. The A doesn't stand for Ansonia, as you might expect since the old Ansonia Clock Works can be found on the south side of 12th Street. It instead stands for Acme Garage and this building was likely a very early car storage building, I'd say dating from 1918 or 1920. The block is dominated by garages and warehouses (though a small woodframe building, denoted by a yellow rectangle, is still there). The large building labeled "Garage" is now called "Ansonia Storage Warehouse,' one of the only vestiges of the clock works remaining.
You can always ferret out information, you just have to know where to look.
As always, "comment…as you see fit." I earn a small payment when you click on any ad on the site.
8/16/21