A little tortured analogy — Dali's The Persistence of Memory featured melting watches, depicting the survival of memory despite the demise of the devices used to record it, and here's an FNY page about the persistence of the devices themselves. (OK, it's early in the day…).
I eventually hope to do a full-blown page on the various clocks and time devices around town, not just around Manhattan, but today, this small sample will suffice. Clocks are often the things that survive constant renovations — they just stand there, doung tehir job, and can't be improved upon. I found the trend toward digital clocks unfortunate — if you're illiterate, you can tell what time it is by the positions of the minute or second hand. Most of the classic clocks around town are analog.
Restoration Hardware, 5th Avenue and 22nd Street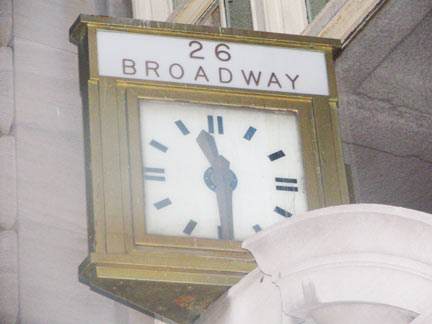 26 Broadway — Standard Oil Building
Tiffany's — 5th Avenue and 57th Street. The famed jewelers, co-founded in 1837 by Charles Lewis Tiffany, has been in this location since 1940.
275 Madison Avenue, Art Deco tower built in 1931
470 Park Avenue South, Schwarzenbach Buildings. One of three "moving" clocks in NYC: the other two are theBennett Monument in Herald Square, and the Delacorte Clock in Central Park.
"The fanciful clock adorning the front entrance, known as the Silk Clock, was installed in 1926. It was designed by McKim, Mead & White, architects, and William Zorach, artist and manufactured by Seth Thomas Clock Co. and the Kunst Art Bronze Foundry. The terra cotta moths that flank the clock are the work of Marguerite Thompson Zorach. A New York Times account in that year wrote that a figure of Zoroaster, "the mastermind and doer of all things," is perched atop the clock. At his feet is a cocoon, and beyond sits a slave representing the "primitive forces and instincts of man." Hourly, Zoroaster waves his wand, and the slave promptly swings a hammer against the cocoon, triggering the emergence of the 'Queen of Silk', tulip in her hand, and not until the hour has ceased striking does she disappear." NYTimes, via wallyg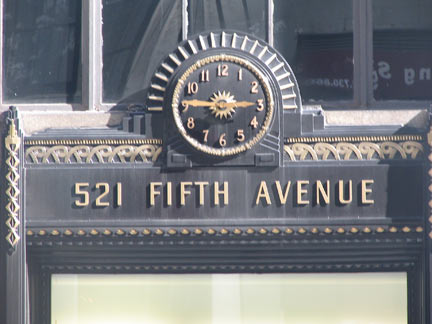 5th Avenue and 43rd Street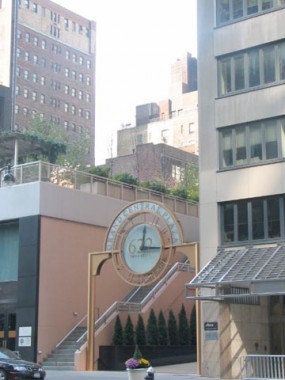 622 3rd Avenue, Grand Central Plaza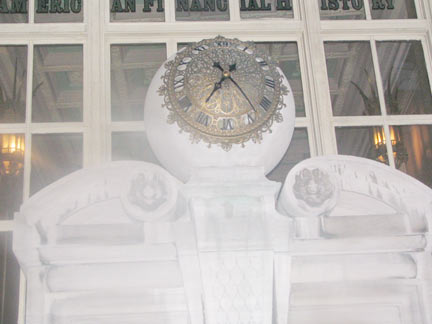 28 Broadway at the Museum of American Financial History
We've been to Tiffany — here's Cartier at 5th Avenue and 52nd Street. The famed jeweler was founded in 1847 in Paris, France by Louis-Francois Cartier. In 1917, his son Pierre established the NYC branch at 653 5th Avenue, purchased from the railroad-rich Plant family — for $100 in cash and a double-stranded natural pearl necklace valued at the time at $1 million.
12/25/08