As part of its centennial celebrations in early 2013, Grand Central Terminal, at East 42nd Street between Vanderbilt and Lexington Avenues, has restored a 1919 lamppost that was taken out of service in 1985…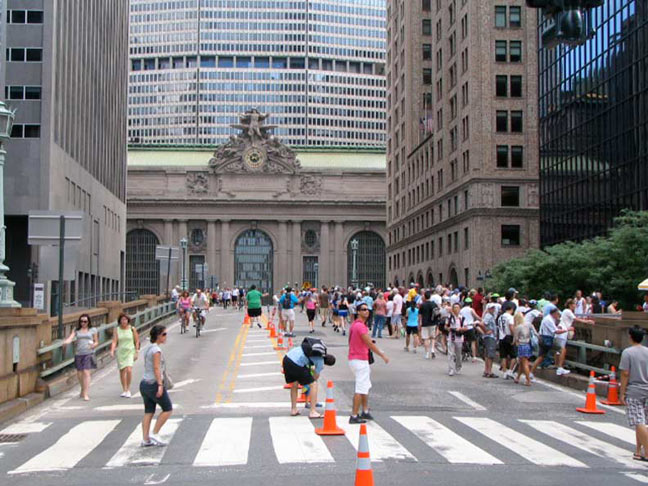 The Park Avenue Viaduct, seen here at its southern end at East 40th Street during the August 2010 Summer Streets celebration, is a traffic ramp that wraps around the terminal and "drills" through the Helmsley Building at the rear of the terminal to Park Avenue and East 46th Street. It's usually occupied by honking cars.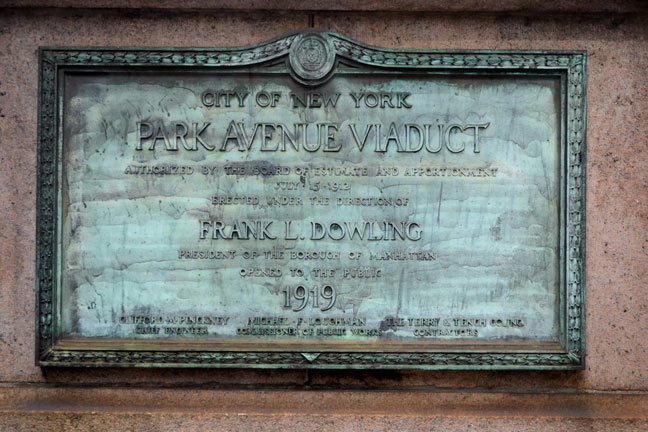 Though the second Grand Central Terminal was opened in 1913, the Viaduct, though approved in 1912, was not opened until 1919, according to this bronze plaque seen on the viaduct above Pershing Square at East 42nd. That year, the horseless carriage was beginning to be the dominant mode of transportation, taking over from ole Dobbin.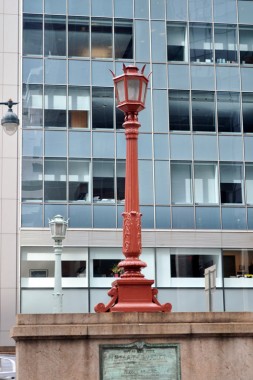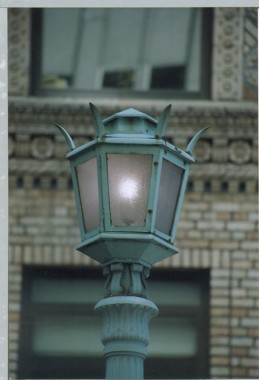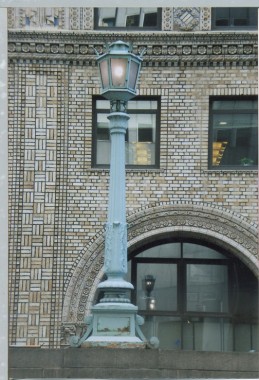 These single Beaux-Arts style lamps, located on the Viaduct between East 40th-42nd Streets, are likely the originals, and these days, they receive periodic maintenance and regular paint jobs.
However, once the Viaduct reaches East 42nd Street and splits into two roadways, there are a number of replacement lamps, simple pipes with a luminaire at the apex.
However, these "replacements" have been here since 1985.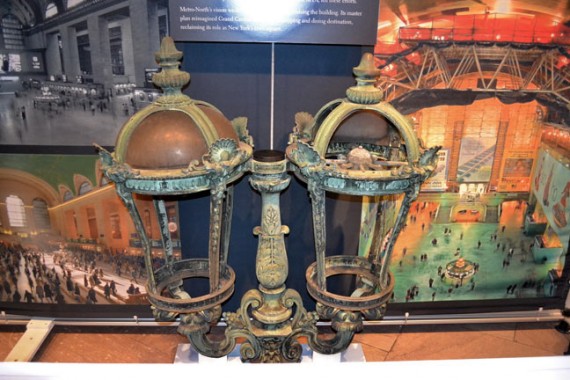 There had once been magnificent twinlamp versions of the singles, arrayed along the ramp above 42nd Street. However, as the exhibit shows, rain, pollution and rust took their toll and when a repair project necessitated their removal in 1985, the lamps stayed retired. They were disassembled and placed in storage, and not even GCT's 1990s grand restoration was enough to see them reactivated.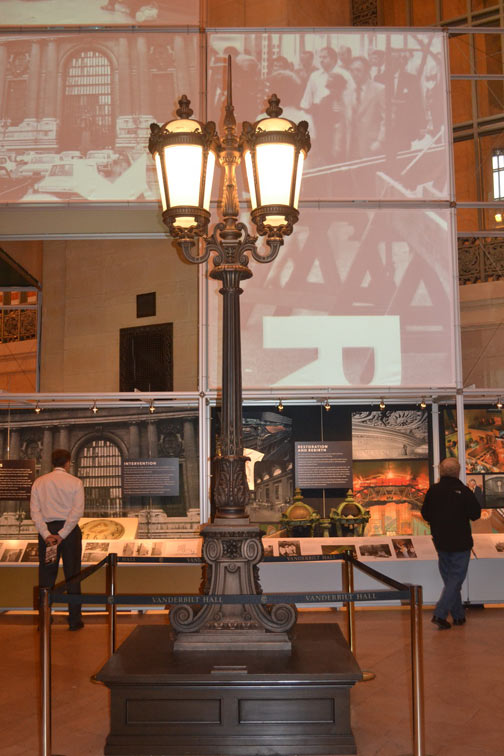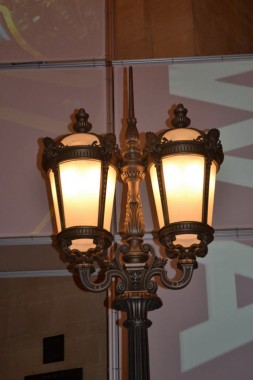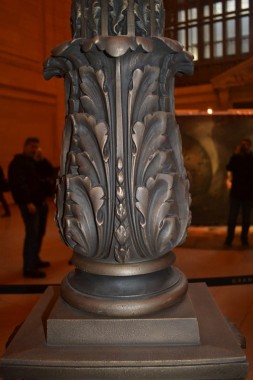 However, for the centennial celebration in 2013,  GCT turned to Historic Arts & Casting in West Jordan, Utah, which magnificently restored the bronze post to a pristine appearance.
Will the rest of the posts be restored and put back in place? We'll have to see.
All photos by NYC's King of Lampposts, Robert Mulero.
2/15/13