Here's a bit of trivia. The Amazing Mets once traded Royce Ring and Heath Bell in the same deal.
I have been working in the Madison Square area for a few weeks, an area that has several distractions for the ForgottenFinder. There's the park itself, with its pair of ancient Twinlamps in its outer orbit; the several statues of obscure American politicians such as Seward, Conkling and President Arthur; the odd Mutt and Jeff building arrangement on East 23rd opposite Madison Avenue — where extremely tall buildings are interspersed with dwarf one-story buildings; and a collection of painted ads for F. M. Ring Associates, a real estate developer.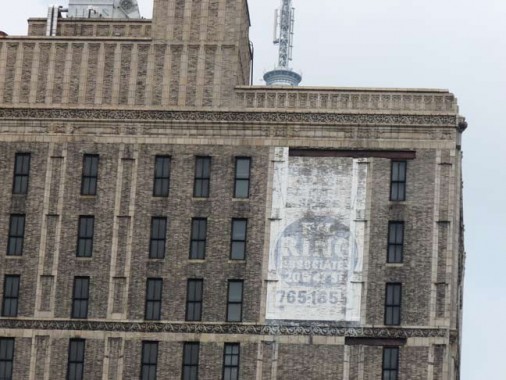 Above: 5th Avenue and 25th Street
It turns out that, despite the cracked, faded and peeling state of the painted ads, that Frank M. Ring's real estate office is still in business, and owns several fairly large properties in the area. Ring was located at the 20 West 47th Street building shown on the ad until 2011 when that building was sold.
The company was founded by Frank Rings father, Leo, in the 1940s, while Frank began running it in the 1960s, whoich is when the ads were probably painted.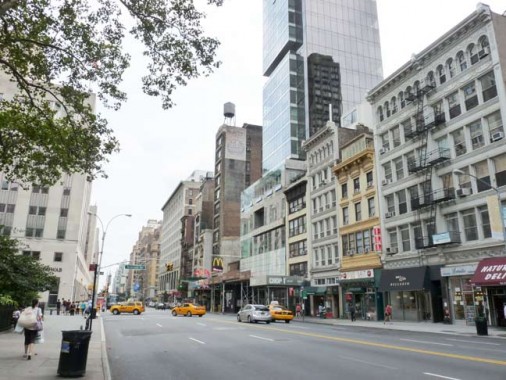 Above: East 23rd at Madison Square, looking east
Among the company's properties are 212 Fifth Avenue, a 165,000-square-foot building overlooking Madison Square Park; 251 Park Avenue South, a 103,000-square-foot building with views of Gramercy Park; and (outside of F.M. Ring's usual geographic zone), 17 West 60th Street in Columbus Circle. The Real Deal, linked above
Ring had rarely been interviewed in the real estate sites until the Real Deal article. Other brokers around town have apparently found him difficult to strike a deal with.
F.M. Ring has put up some pretty impressive painted signs, in any case.
Above: Park Avenue South at East 24th Street
9/10/13