I was clattering about Jersey City the other day, and turning a corner, I beheld a sight that shocked me. The smokestacks of the mighty Hudson and Manhattan Powerhouse, one of the symbols of Jersey City along with the Colgate Clock, had been removed. The cathedral-like Romanesque brick tower had been built between 1906 and 1908 [John Oakman, arch.] to house the works that energize the Hudson and Manhattan Railroad, now known as the PATH (Port Authority Trans Hudson), connecting Manhattan with Hoboken, Jersey City and Newark. In this, it was quite similar to the Pennsylvania Railroad powerhouse in Hunters Point, Queens, which also had its stacks removed in 2005.
After Preservation New Jersey and the Jersey City Landmarks Conservancy acquired funds to shore up the long-neglected powerhouse, severe structural damage was discovered in the stacks and the unfortunate decision had to be made to remove them in 2012.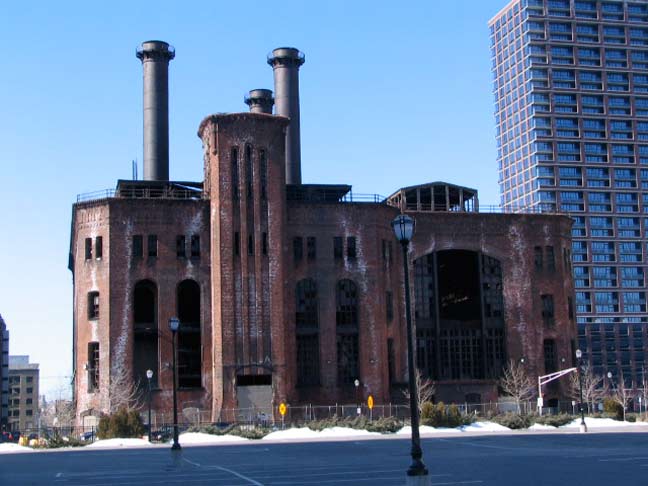 I had no way of knowing that the last time I prowled the area, in the winter of 2008, that this was the last time I'd see the towers intact. Sick transit, Gloria!
4/19/14