Street signs in Long Island change by municipality, so you'll see different styles depending on what village or town you're in.
I was bumbling around New Hyde Park, crazed from the bright sun, when I discovered this pair of blue enamel street signs mounted perpendicularly. This is likely the first version of these street signs and could go back to the 1920s…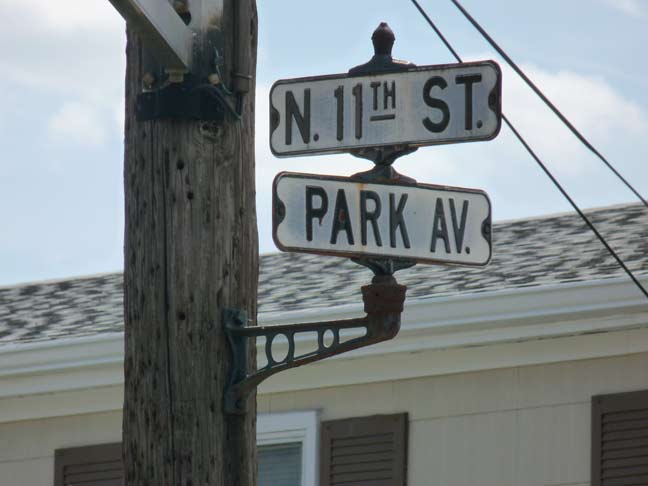 … since there are more numerous signs like this, which use Highway Gothic and likely date to the 1950s.
Both iterations are being rapidly replaced by regulation green and white signs, so catch these while you can.
8/19/14