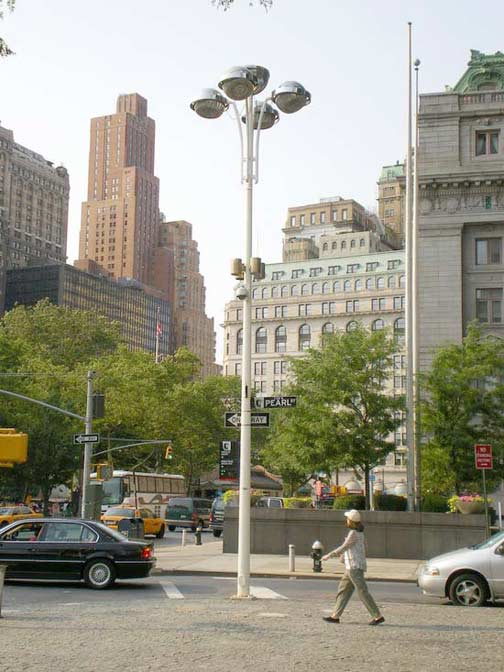 A group of these nonstandard lampposts once stood outside #17 State Street at Pearl Street, which is the immediately recognizable 42-story building with the curved glass facade in lower Manhattan — a dramatic sight when approaching from the ferry.
The building, designed by the firm Emery Roth & Sons, was completed in 1989 and replaced the Seamen's Church Institute. This is also the site of Herman Melville's birth in 1819, and the old New York Unearthed Museum, which has been closed for nearly 20 years, still features a bust of Melville on its old facade.
These odd lamps were replaced a few years ago by a set of L-shaped Downtown Alliance lamps (see Page 160 here).
1/27/15