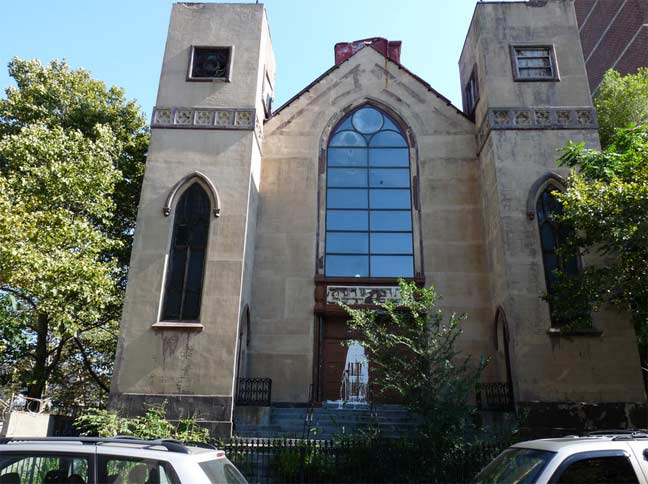 Built in 1850, this Gothic Revival structure, originally the Norfolk Street Baptist Church, at Norfolk Street south of Broome Street once housed the nation's oldest Orthodox Russian Jewish congregation, founded in 1852. It has sheltered two faiths and has had several different names. The Norfolk Street Baptist Church's congregation evolved into Riverside Church on the Upper West Side.
A Methodist church occupied the building from 1860 to 1885, when it was purchased by Congregation Beth Hamedrash Hagedol and refitted as a synagogue. Unoccupied at present, it is a designated NYC Landmark. Its Gothic Revival façade features a tall pointed arch window above the main entrance surmounted by a pedimented roof with a Star of David at the top. Flanking the central section are two square towers with narrow windows.
The interior is painted with a sky-blue ceiling and colorful Biblical scenes.
3/4/15