Benson Street, which runs between Leonard and Franklin Streets between Broadway and Lafayette Street, used to be one of Manhattan's true rarities: a named dead end. While other cities in the northeast such as Boston, Baltimore, Philadelphia have a plethora of midblock alleys, some of which are through streets and some of which are alleyways, Manhattan has always been designed to be bereft of them, even lacking service alleys; garbage in NYC is left by the curb.
1867 Dripps Atlas plate
According to both Henry Moscow and Sanna Feirstein in their Manhattan street name chronicles, Benson Street is named for Egbert Benson (1746-1833), NYC's first attorney general, a delegate to the Continental Congress, and a founder of the New-York Historical Society. Though the name appears to be English, the Bensons were among the first Dutch immigrant families to settle in Manhattan; a Brooklyn branch of the family settled in what is now Bensonhurst in Brooklyn. (It must be said that Sanna Feirstein erroneously has the street name as "Benson Place.")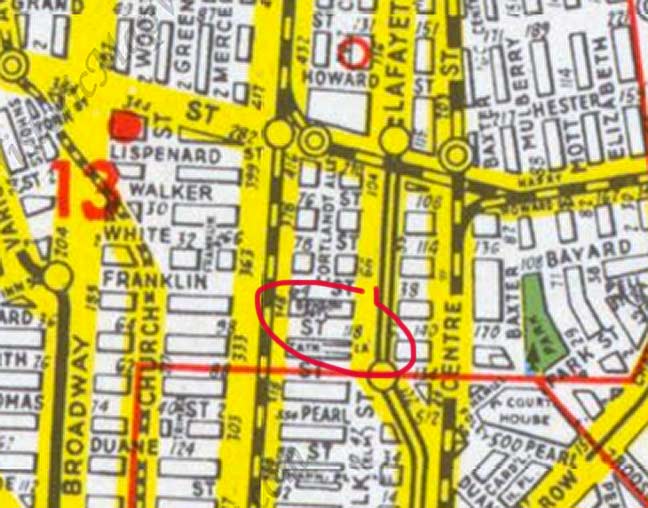 1949 Hagstrom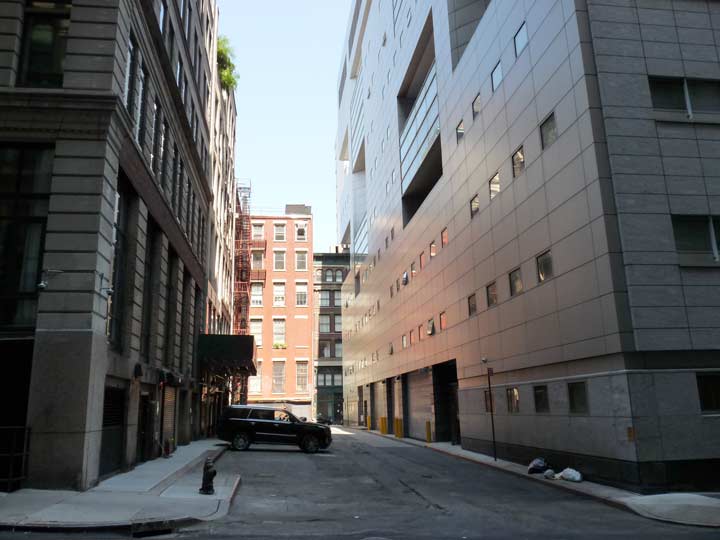 The original section of Benson Street seen from Leonard. The 1975 NYC Family Court Building is seen at right. Benson Street originally ended at the 6-story brick building seen center left.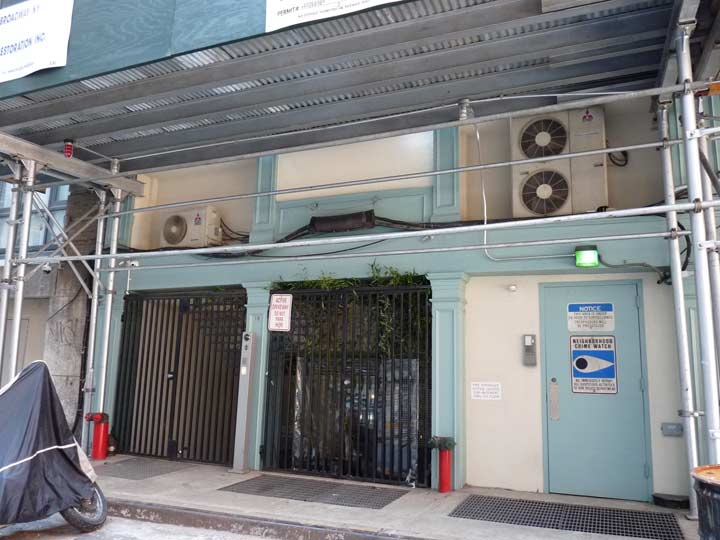 As far as I could tell, only one address fronts on Benson Street, Number 10, a 5-story residential building. The building to its left fronts on Leonard Street…
… while the buildings to its right are Broadway addresses of which these are the back ends.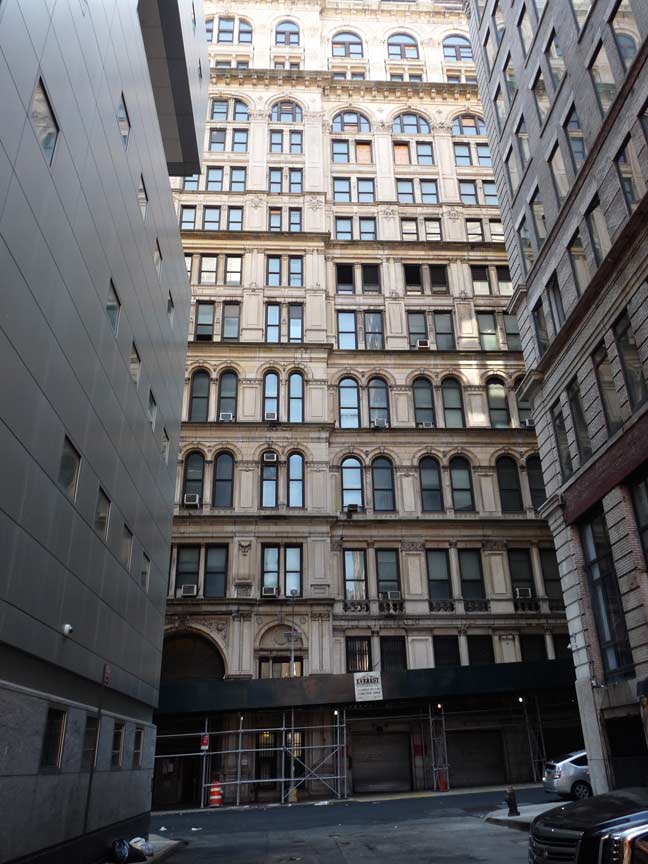 Looking south on Benson Street toward the 1899 New York Life Insurance Company Building, a.k.a. the Clock Tower Building, named for that singular feature seen on its Broadway side.
I'm not sure when, but sometime in the 1980s or 1990s, Benson Street's dead-end status itself came to an end, when a single-lane driveway was cut through to Franklin Street.
9/8/15