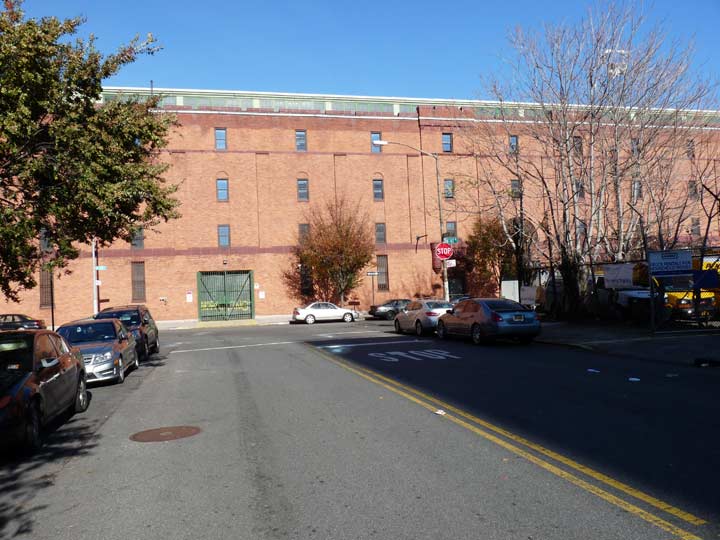 Chisum Place is a one-block street running between West 141st and West 142nd streets just west of 5th Avenue in Harlem. It was constructed in the late 1950s between the two streets when the Delano Village housing project was built; all three streets are two-way, and in Chisum Place's case it's unusual for a one-block street to be two-way.
Chisum Place was named in 1961, according to Sanna Feirstein's Naming New York, for Colonel W. Woodruff Chisum (the name is likely a variant spelling of Chisholm) a commander of the adjacent 369th Infantry Regiment (15th Regiment) during World War II. Given that the 15th Regiment was composed of African-Americans, it's quite possible that Chisum Place was the first street in Manhattan named for an African-American: Adam Clayton Powell Boulevard, Frederick Douglass Boulevard, and Malcolm X Boulevard (Lenox Avenue) and other streets subnamed for Dr. Martin Luther King, Jr. and Duke Ellington received their names between 1974 and 1987.
An article about a New Year's Day reception given by Colonel Chisum can be found on this page of The New York Age, January 6, 1945.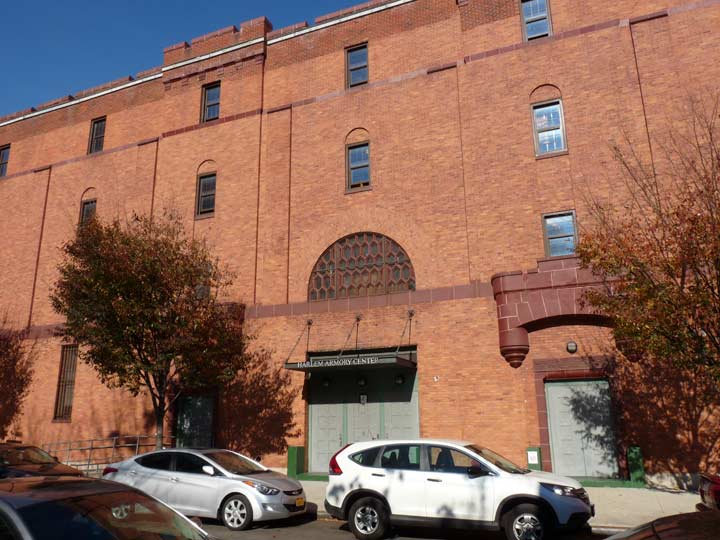 According to Nancy L. Todd, author of New York's Historic Armories, the 369th was a tribute to African-Americans' participation in war efforts since it became known as the 15th Regiment, founded as the Negro Regiment of Infantry in 1913, renamed four years later and colloquially known as the Harlem Hellfighters. It was the first regiment made up of African-Americans in the National Guard: before the foundation of the 15th, American or Puerto Rican blacks had to fight for Canada or France.
Currently the Harlem Armory Center is home to a premier tennis facility as well as neighborhood athletic programs.
11/30/15