What appears to be a fairly doctrinaire one-story brick warehouse on Neptune Avenue and West 21st Street, a couple of blocks from the Coney Island boardwalk…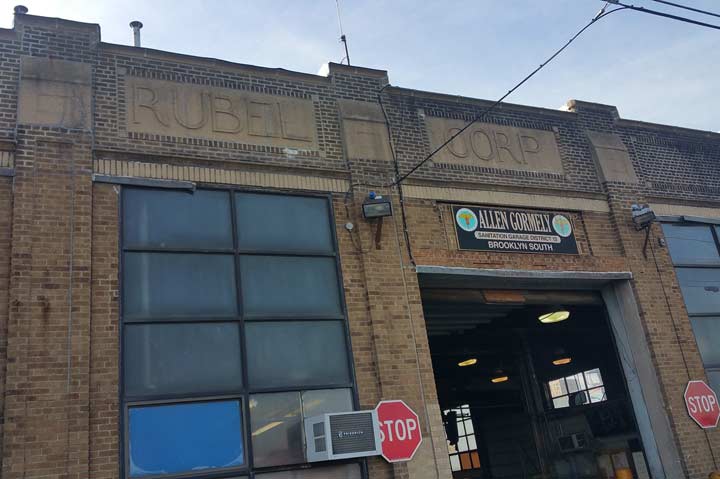 Is now a NYC Sanitation facility originally built by the Rubel Bros. Coal and Ice company.
Allen Gormely was a DSNY worker who suffered a fatal heart attack while on duty. The garage was named for him in 2008.
The Rubel Corp. was started by Samuel Rubel (1881-1949), who sold ice and coal from a horse drawn wagon in the East New York section of Brooklyn.  As the coal and ice business floundered, he invested in the Ebling Brewery of the Bronx.  He was said to be worth $8,000,000 at the time of his death – quite a considerable sum for that era.
Photos: Gary Fonville
More on the Rubel Bros. Coal and Ice Company on this FNY page.
11/4/15