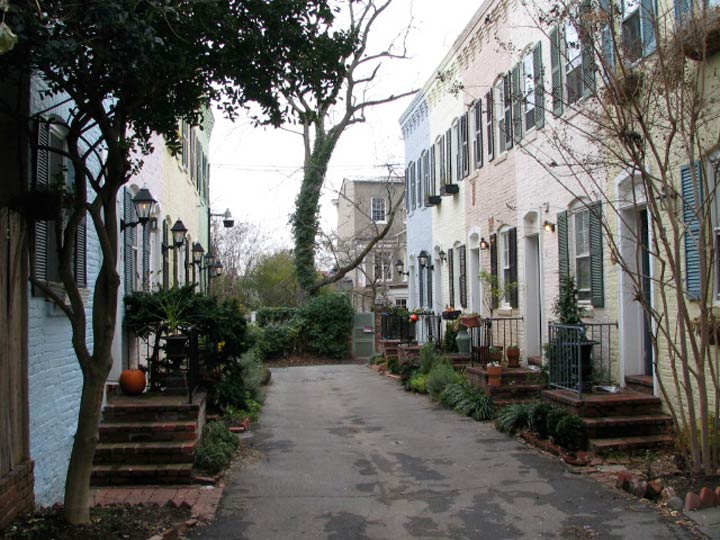 There are some things your webmaster will never be vouchsafed such as the appreciation of hard liquor, the courage to drive a car or any other motor vehicle, and entering Pomander Walk (on the Upper West Side) and Gramercy Park in Manhattan. Such places are always locked behind gates when I am in the vicinity, though Nathan Kensinger of Curbed NY knows how to acquire passage, and I'll leave the explorations of Manhattan's Pomander Walk to him.
There is a second Pomander walk in the USA, in Georgetown, Washington, DC on Volta Place NW between 33rd and 34th Street NW (everything in DC is NE, NW, SE or SW) across from Volta Park. Unlike Manhattan's Pomander Walk, you can stroll past and walk right in, as if you live in the neighborhood!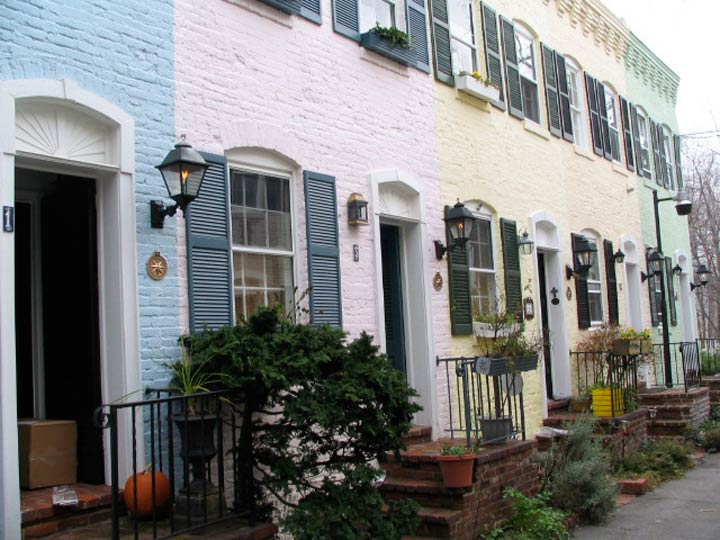 DC's Pomander Walk is known for its relatively small dwellings like, for example, this 580 square foot, 11 foot wide building. I don't know this Pomander Walk's past but I'd guess the buildings were built as servants' quarters for the larger mansions dotting the neighborhood.
Both Manhattan's and DC's Pomander Walks are named for a London enclave of the same name. A play named Pomander Walk ran on Broadway in 1910 and the short walk and its Tudor-esque buildings on the UWS were built in 1921. What came first, DC's or Manhattan's Pomander Walks? I await your answers in Comments.
5/7/16