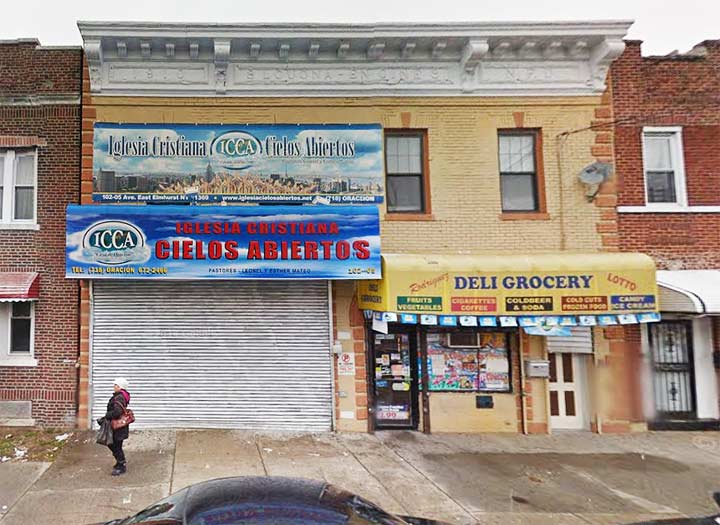 I recently became aware of a former firehouse in Corona, a handsome yellow brick building on the north side of 32nd Avenue between 102nd and 103rd Streets. I haven't had time to get over there, so I'll use the Google Street View shot. I'm afraid this post will bring up more questions than answers, so I may have to depend on ForgottenFans here.
If you look closely at the roofline under the pediment you'll see it says "1910, Louona Engine 8, N.F.D."
This much I know: a section of East Elmhurst used be called Louona Park in the early 20th Century and for awhile National Street, which runs across the grid between Roosevelt and Corona Avenues, was called Louona Avenue. Anyone know the origins of this unusual moniker? It's a rarely-used feminine name, but that's all I got.
The fire company was established in 1910, according to Jason Antos and Constantine E. Theodosiou's Corona: The Early Years and was housed in this brick building by 1920. Today it is home to residences, a storefront church and a deli and little of its firehouse past is visible, except for the roofline inscription.
I would imagine that N.F.D. stands for Newtown Fire Department. Local FDs became a part of the FDNY after the 5-borough consolidation in 1898.
"Comment as you see fit." kevinjudewalsh@gmail.com
2/10/17