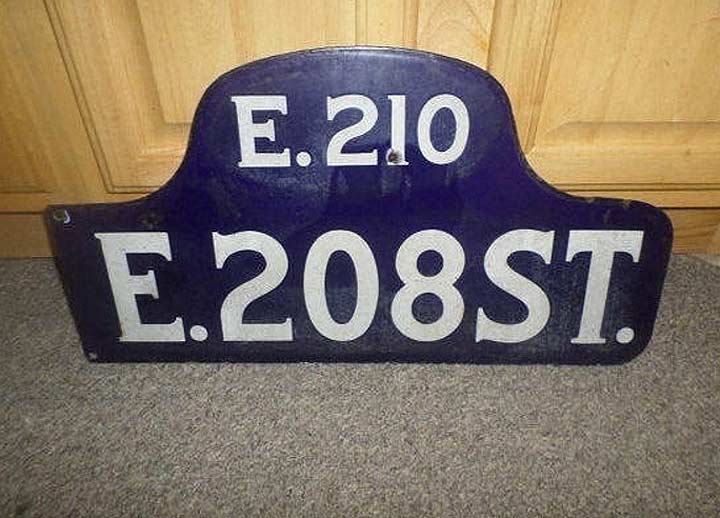 Manhattan and the Bronx shared this "humpback" street sign design from the 1910s into the 1960s (the last example was removed around 2000) since until 1914, they were the same county.
Numbered streets meeting numbered streets happens in Manhattan, where West 4th meets West 10th through 13th Streets. This happened because the western end of West 4th used to be called Factory Street but was changed in the early 1800s to West 4th, causing the seemingly incongruous intersections.
It also happens in the Bronx, in which city planners did their best to impose Manhattan's gridiron. However Bronx topography defied this plan at every turn, as well as the decision to place large parks as well as parkways linking them. Take a look at this section of Norwood — here the grid system takes flights of fancy, with some streets parallelling Mosholu Parkway and others parallelling the other main street in the area, Bainbridge Avenue. It turned into something of a mishmosh, with a very odd triangle of streets defined by DeKalb and Kossuth Avenues and East 208th and East 210th, which come together. (East 209th can be found east of Reservoir Oval.)
There are other such numbered street intersections in the Bronx, and one day when I'm bored to death I'll make a list of them.
"Comment…as you see fit" Comments are once again active in FNY.
3/16/17