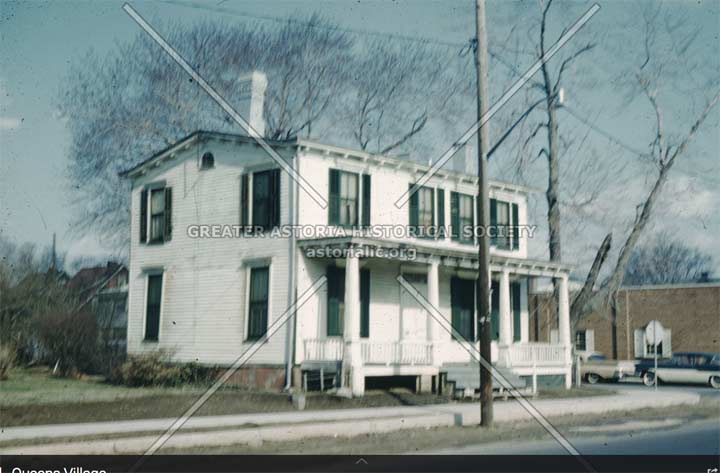 As stated here a few days ago I have been busy scanning and labelling vintage postcards, slides and photos for the Greater Astoria Historical Society archives. When I came across a picture of this house at 100-02 Springfield Boulevard in Queens Village, I said to myself, "I recognize that joint…"
… and I had — because I walked right past it on a recent hike from Bellaire Queens Village to Hollis in April 2017. While the photo at the top, from 1960, still shows the house in its original glory complete with porch, columns, window shutters and roof corbels, by 2017 things have been considerably stripped down and the porch, columns etc. are all gone.
However, the basic outlines are still in place. The photo is emblematic of the changes that have swept over Queens in the 5 decades since; tract housing has mostly replaced these old veterans, but this one is still there, camouflaged to make it fit in with the bland new dwellings that have been built around it.
"Comment…as you see fit."
5/3/17