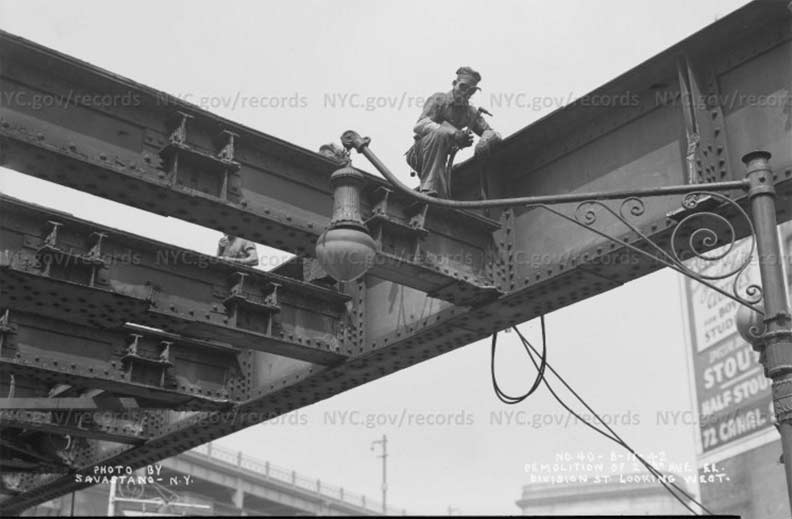 It's always a sad day when any mass transit is eliminated, and it was indeed in August 1942 when the Second Avenue El was taken down. This shot shows a workman disassembling the girders at Division and Allen Streets; a Manhattan Bridge ramp can be seen in the background.
The removal of the Manhattan els (the 3rd Avenue El lasted until 1955) also spelled the end of the special NYC lamps that had modified arms to get them into the nooks and crannies created by the el pillars and overpasses. Note that the "acorn" glass diffuser has been blackened out at the top. This was a precaution taken during World War II as there were real fears of an aerial invasion by Axis powers. Later in the decade, "acorns" were supplanted by the Bell luminaires that shone down and not in all directions.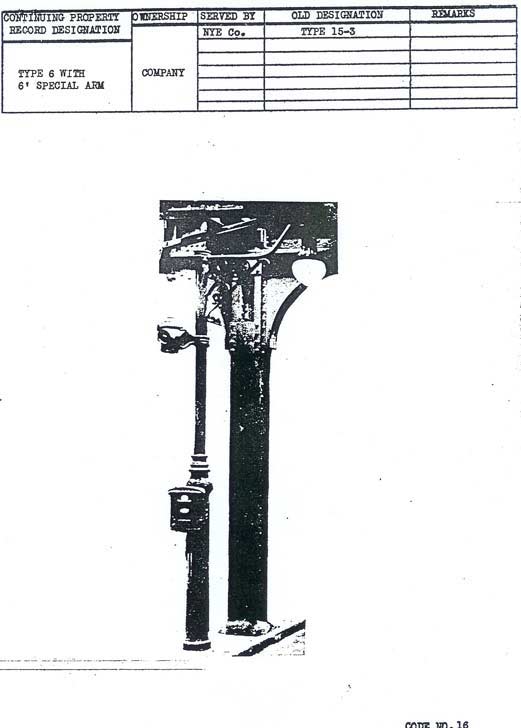 This lamp is an example of a Type 6 streetlamp with a modified mastarm. These mastarms came in different lengths and were used under elevated trains as well as on sidewalks in industrial or market areas that had sidewalk coverings.
Check out the ForgottenBook, take a look at the gift shop, and as always, "comment…as you see fit."
7/25/17