Deep in the streets of Woodhaven are a couple of remnants of Union Course, the racetrack that dominated the area before it was fully developed and streets laid out. Woodhaven and Ozone Park were settled in the 1600s by Dutch and English settlers, who gradually eased out Native Americans; Woodhaven became a racing hotbed in the 1820s when Union Course, at what is now Jamaica Avenue and Woodhaven Blvd. was built. Centerville and Aqueduct Race Tracks would follow.
From the 1830s to the 1850s, what is now East New York and Cypress Hills, Brooklyn, and Woodville, Queens, were developed by Connecticut businessman John Pitkin. To avoid confusion by the Post Office with an upstate New York State town in the days before zip codes, Woodville residents voted to change Woodville's name to Woodhaven in 1853.
Match races between horses from the South against those from the North drew crowds ay Union Course as high as 70,000. Several hotels (including the Snedeker Hotel and the Forschback Inn) were built in the area to accommodate the racing crowds, as well as Neir's Tavern, which remains at 78th Street and 88th Avenue. The race course was later home to trotters and then went out of business in 1888, when it was subdivided into streets and building plots.
The race track was very large: the southeast bend of the original course survives as Clemente Court, all the way south on 82nd Street north of Atlantic Avenue; another remains as Whiting Square, located along 84th Street at 91st Avenue.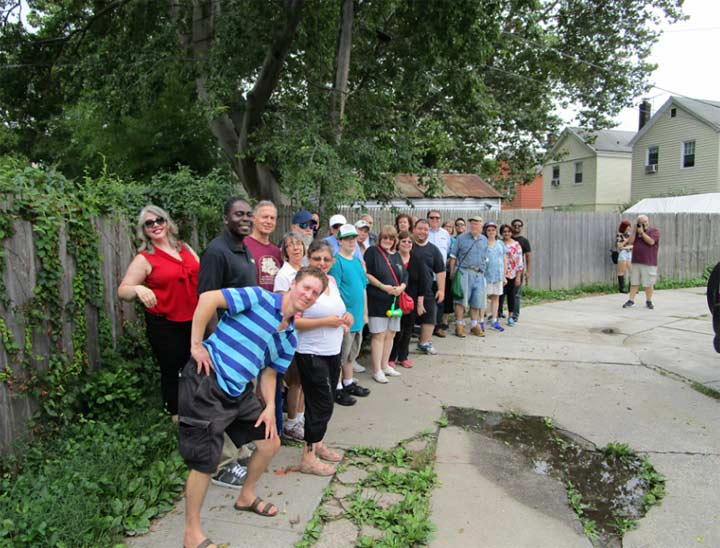 Clemente Court manifests as a standard driveway on the east side of 82nd Street north of Atlantic Avenue. It is marked by two handmade signs, as it is a private street and the DOT does not acknowledge it. The above photo was provided by Project Woodhaven's Edward Wendell on a recent tour in the area. As you can see Clemente Court bends to the north, along the course of the old racetrack. [link available to Facebook members]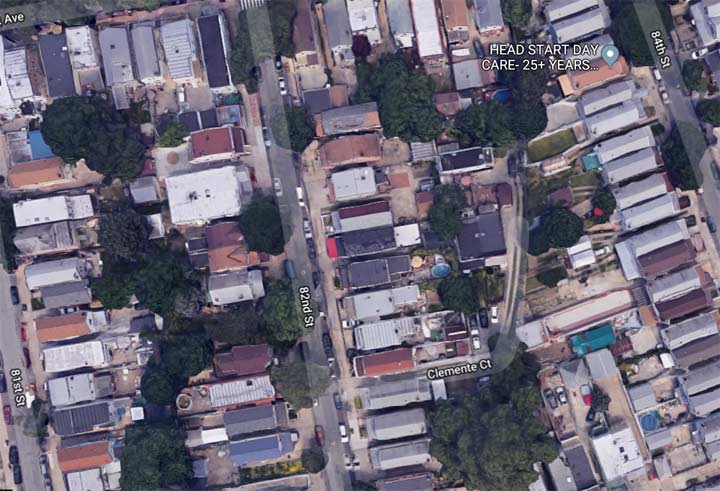 Why did the race course bend survive? It serves as the entranceway to a pair of back houses on 82nd Street. I do not know of the Clemente for which it was named, but, as always, enlighten me in Comments.
Check out the ForgottenBook, take a look at the gift shop, and as always, "comment…as you see fit."
7/10/18