11/7/12: I am slowly getting back into posting after Hurricane Sandy (and today's freak snowstorm)…
Today, I'll take a look at NYC's rarest castiron post revival. The city has brought back many classic forms over the past 30 years, from the longarmed "Corvingtons", Bishop Crooks, Type Fs and Twins, and even new versions of the Triboro Bridge lamps.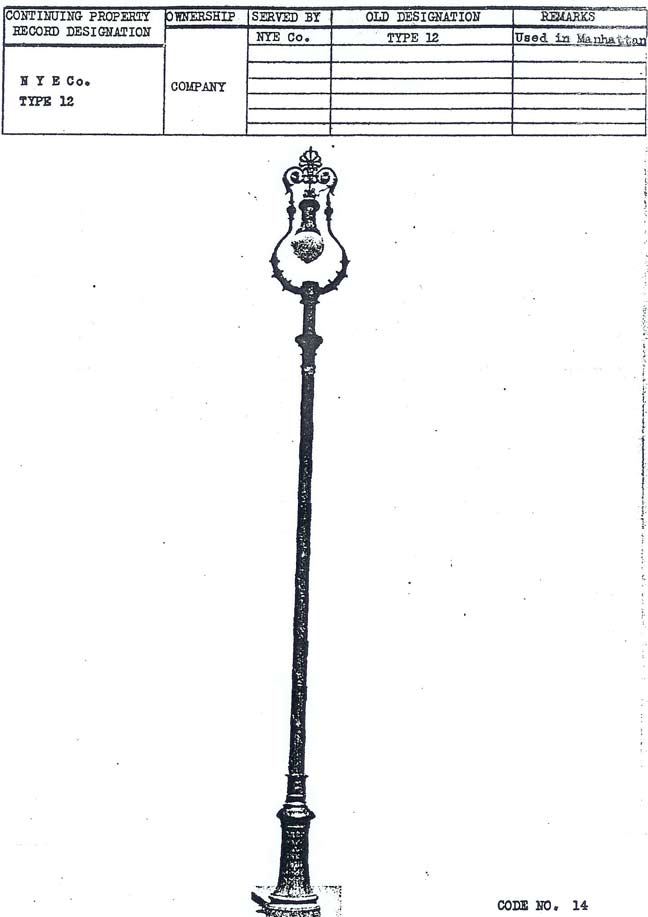 There were a number of "lyre" topped lampposts on NYC streets in the early 20th Century, and this one, Type 12, was chosen for revival by the city. Most of these posts looked about the same but the Type 12 had that fanlike finial at the top that appears on the new posts.
They do resemble lyres, or mini-harps, but the curving ornamentation at the top seems to be patterned after the harp that you find on table lamps that holds the shade in place.
I haven't found a lot of photographs of these posts. I have seen some photos from the 1920s and 1930s of a small flock of them in Times Square, but that's about it.
They aren't used much in their revived version, either. The only place I know of them is on Centre Street just north of the Brooklyn Bridge, outside the Municipal Building. It uses the classic Type 12 top, but with the now-standard fluted shaft and base used for all the new castiron revivals the city has launched the past 30 years.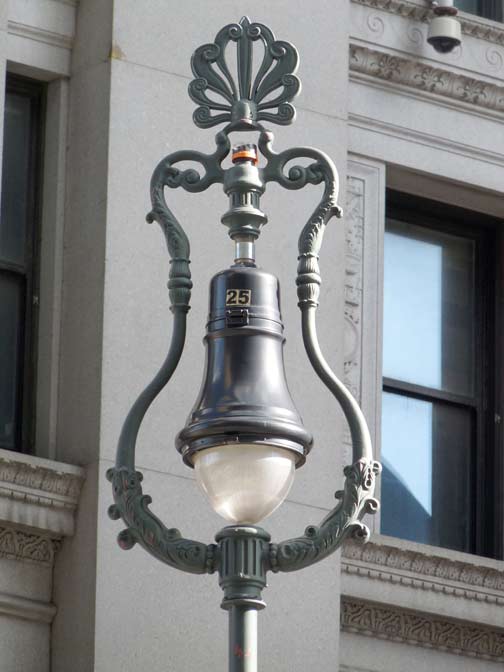 Here'a a closer look at the decorative 'harp' and the fan finial.
Does anyone have a classic castiron (or otherwise) lamppost variety you'd like to see revived?