On May 31st, fourteen Forgotten Fans toured with me in Norwood, a small but historic neighborhood nestles west of Bronx Park and south of Woodlawn Cemetery. Conditions were sticky and overcast, but once again without rain. Some tour highlights…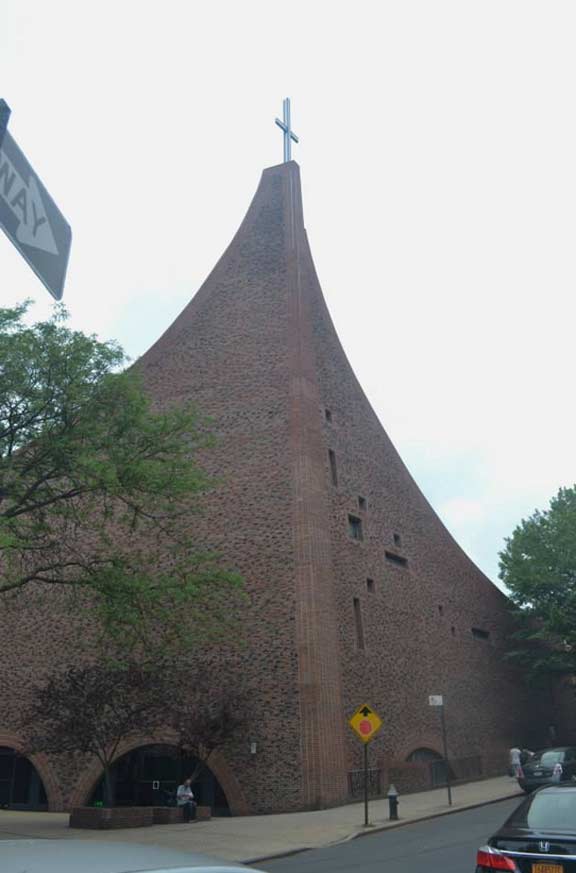 St, Brendan's Church, Perry Avenue and East 206th Street, was built to resemble a ship. According to legend, St. Brendan sailed from Ireland to the New World in the 800s.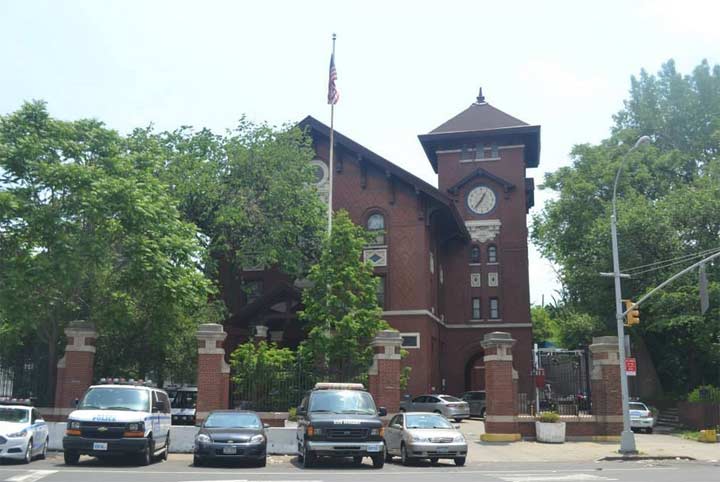 The 52nd Precinct at Webster Avenue and Mosholu Parkway is likely the most distinctive in the city. The 1892 building boasts a Victorian Gothic design.
The Bedford Park Congregational Church, Bainbridge Avenue and East 201st, is one of a number of country churches in the Bedford Park-Norwood area.
We spent some time in the Valentine-Varian House, Bainbridge Avenue and Reservoir Oval. The colonial-era builidng is home to the Bronx Historical Society.
Reservoir Oval was once the site of a reservoir servicing a branch of the Croton Aqueduct.
Photos: Bob Mulero
6/15/15