I know… you were probably expecting me to cover the famed Carroll Street Bridge over Gowanus Canal, built in 1889. I've featured that bridge (one of 4 remaining retractile bridges in the country and perhaps the world) a couple of times in FNY, and last fall [2015] I shot  a new sequence of photos I haven't used yet. Today, though, I'm mentioning a much less publicized span on Carroll and a much younger one.
Today's Carroll Street Bridge is an iron pedestrian walkway located between Washington and Franklin Avenues just east of the Botanic Gardens in southern Crown Heights, almost in Flatbush. According to the date in wrought iron, it was constructed in 1994.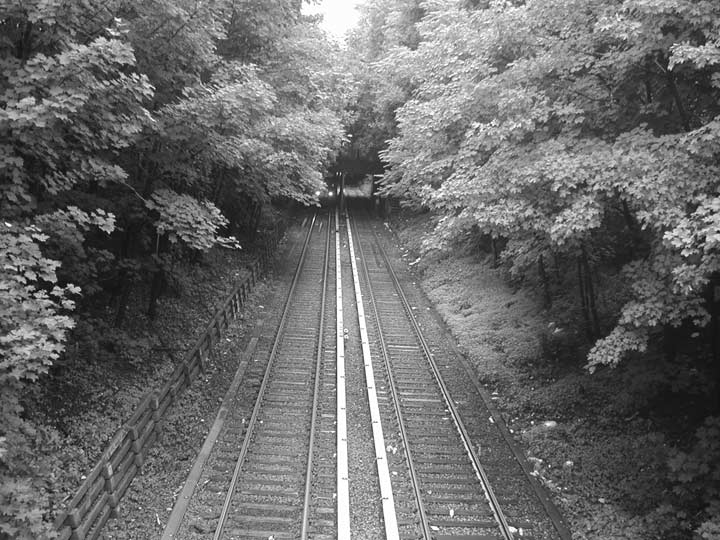 The bridge spans the open cut of the Franklin Avenue Shuttle, which in the warm months looks like an upstate rural route. This was once part of the steam railway called the Brooklyn, Flatbush and Coney Island Railroad and was constructed during the Rutherford B. Hayes administration in the 1870s. It later became part of the BMT Brighton Line, which connected to the Fulton Street El, but the el was eliminated in the 1940s and this leg of the branch survived to connect the Brighton and Fulton Street subways.
Black and white pics? These were originally shot on black and white 35 MM film for the ForgottenBook in 2005!
3/24/16