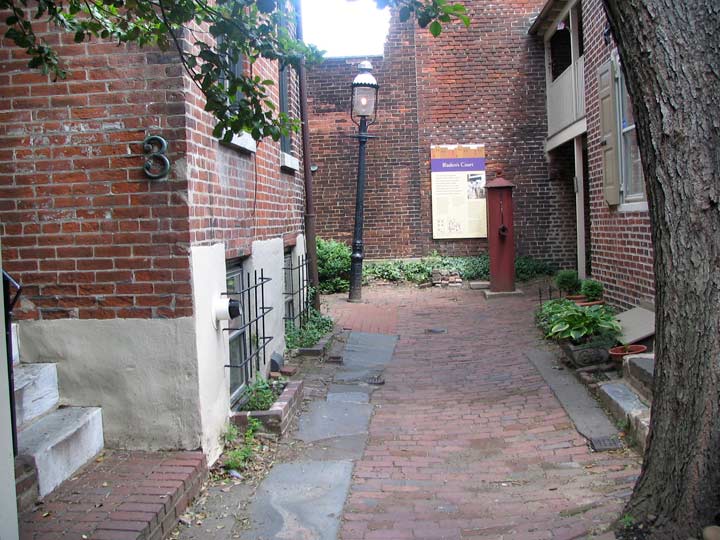 There was a time when I left NYC and went on trips fairly regularly. The last time I visited Philadelphia was in 2008. When poking around center city, I wandered down Elfreth's Alley, running between Front and 2nd north of Arch, which is a pretty busy tourist attraction because it's preserved a great deal the way it must have looked when it was laid out in the 1730s. Artisans that included cabinetmakers, silversmiths, pewterers, glass blowers, and wagon builders congregated on the alley as well as teachers, merchants and clergy.
Unlike NYC Philadelphia is chock full of dead ends and alleys that go only one or two blocks. I was somewhat surprised that even Elfreth's Alley has a dead end blind lane issuing north from it near Front, a pedestrian-only lane called Bladen's Court and it comes complete with a blue and white enamel sign and historic-appearing electric lamp.
Three residences face the alley. I do not know what the red object at the rear of the alley is, though it may be a pump for a well. If you know, tell me in Comments.
4/20/17