By SERGEY KADINSKY
Forgotten New York correspondent
Prior to January 1, 1898, New York City consisted only of Manhattan and half of the Bronx. The consolidation of Greater New York on that day signaled the end to ancient municipalities of Flushing, Newtown, Jamaica and Long Island City in Queens; the Staten Island towns of Westfield, Northfield, Middletown, and Southfield; the eastern half of Bronx which was the town of Westchester; and finally, the city of Brooklyn.
Coterminous with Kings County since 1894, it was once also a collection of separate towns that were absorbed by Brooklyn, which was itself absorbed by Greater New York. All of these former Towns and Cities had their own City Halls, Town Halls, and Village Halls. The former seats of Flushing and Flatbush are still standing. New Brighton and Jamaica's bit the dust decades ago.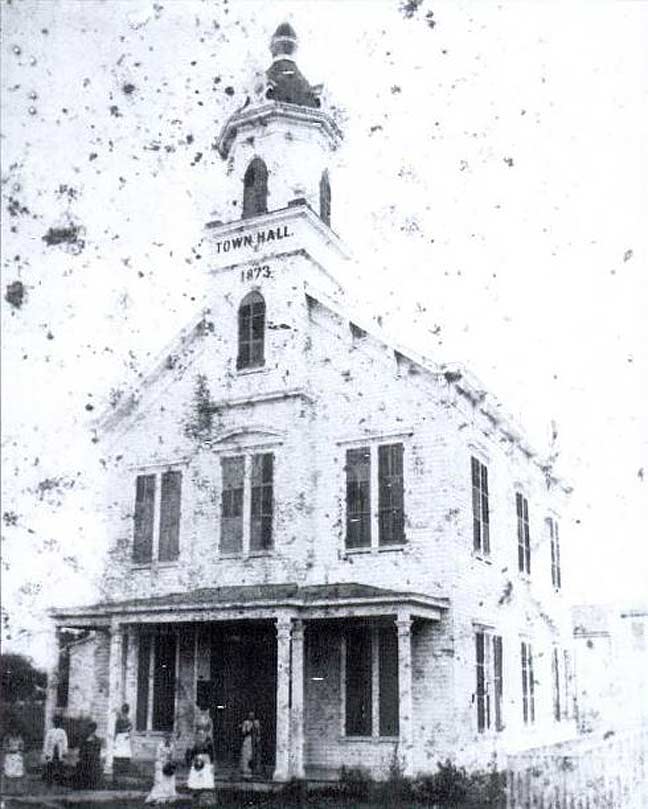 Located at 2337 McDonald Avenue, Gravesend Town Hall was constructed in 1873 on the site of a school dating to 1788. From this building, political boss John McKane ran the Town of Gravesend as a personal fiefdom with a force that matched Boss Tweed's New York. Simultaneously functioning as a police station, it had jail cells in its basement. In 1894, Gravesend was absorbed into Brooklyn and three years later, the building became a firehouse.
photo: courtesy Eric Ierardi's "Gravesend, Brooklyn, Coney Island and Sheepshead Bay."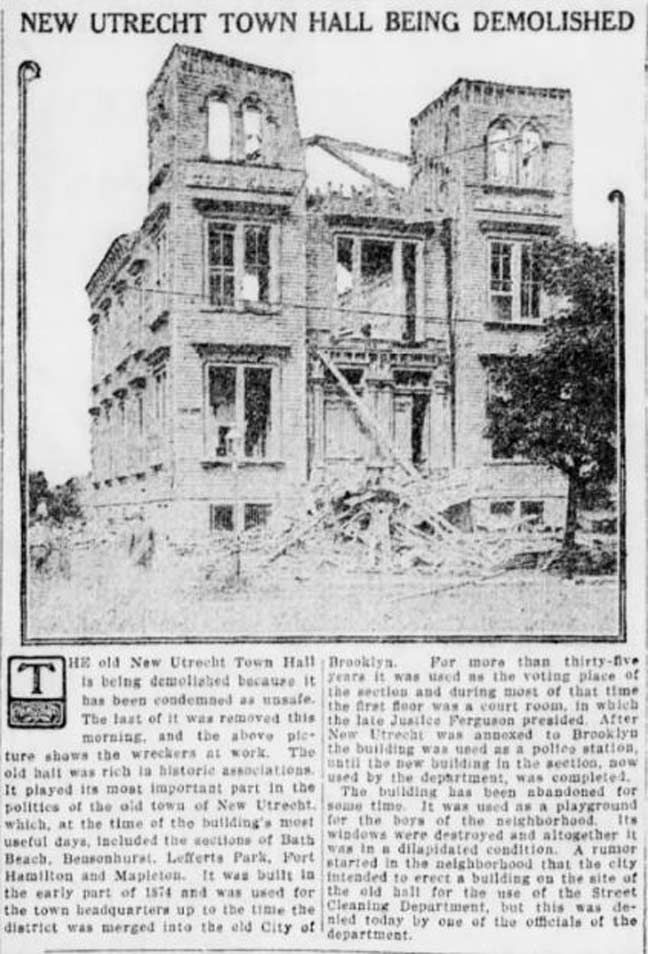 New Utrecht's Town Hall was built in 1873, also functioning as a courthouse and police station. In 1909, plans were announced to transform the unused building into an ambulance station but a fire on May 5, 1911 left the building a ruin. The building stood on the north side of 86th Street, between Seventh Avenue and Fort Hamilton Parkway in Bay Ridge.
Both of these former town halls were demolished in 1913.
Photo: Brooklyn Daily Eagle archives at Brooklyn Public Library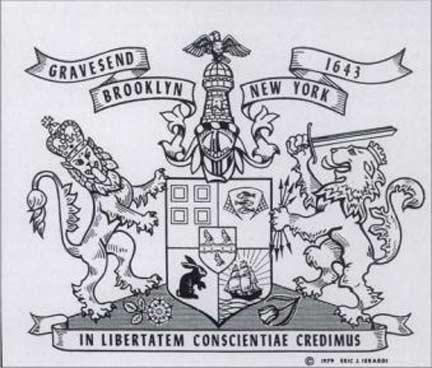 Should Gravesend ever choose to secede from Brooklyn to become a separate borough, or New York City as a separate municipality, and reclaim its old boundaries, local historian and author Eric J. Ierardi designed a flag and coat of arms for it in 1979.
New Utrecht never had a flag or a seal.
Sergey Kadinsky's new book, Hidden Waters of New York City, is now available for pre-order.
1/7/16